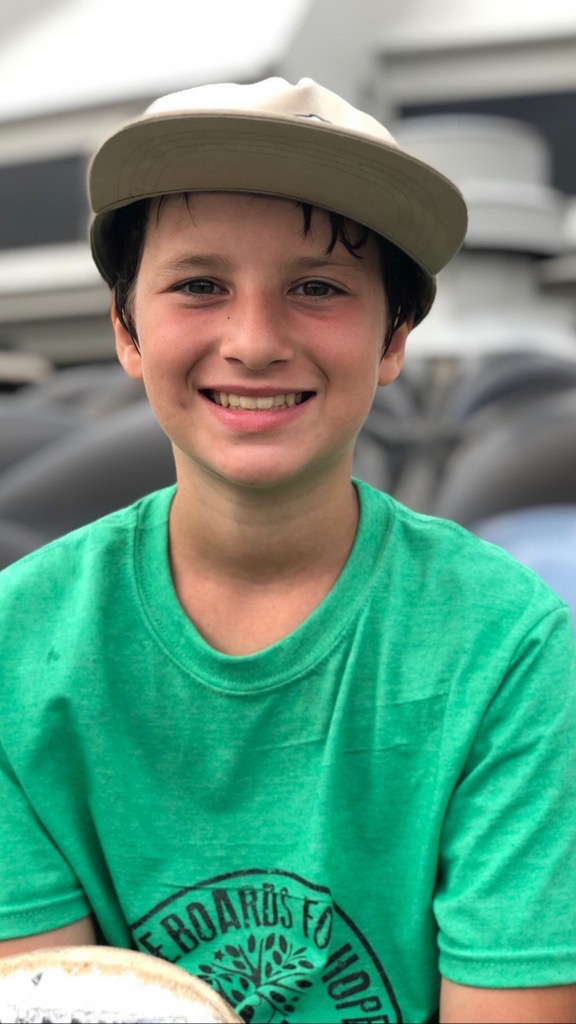 At only ten years old, Maxx, who resides on the South Shore of Quebec, decided on his own to collect used skateboards while on vacation with his family. His target was 25, but he ended up surpassing his goal and collected 75 skateboards, along with a box full of gear and an impressive amount of helmets. This dedication gave Maxx a sense of purpose. His reserved, quiet demeanour shouldn't fool anyone; he brings his game on when he competes in local skatepark competitions and consistently gets on the podium. As a peaceful and fair competitor, he skateboards for the pure joy it brings.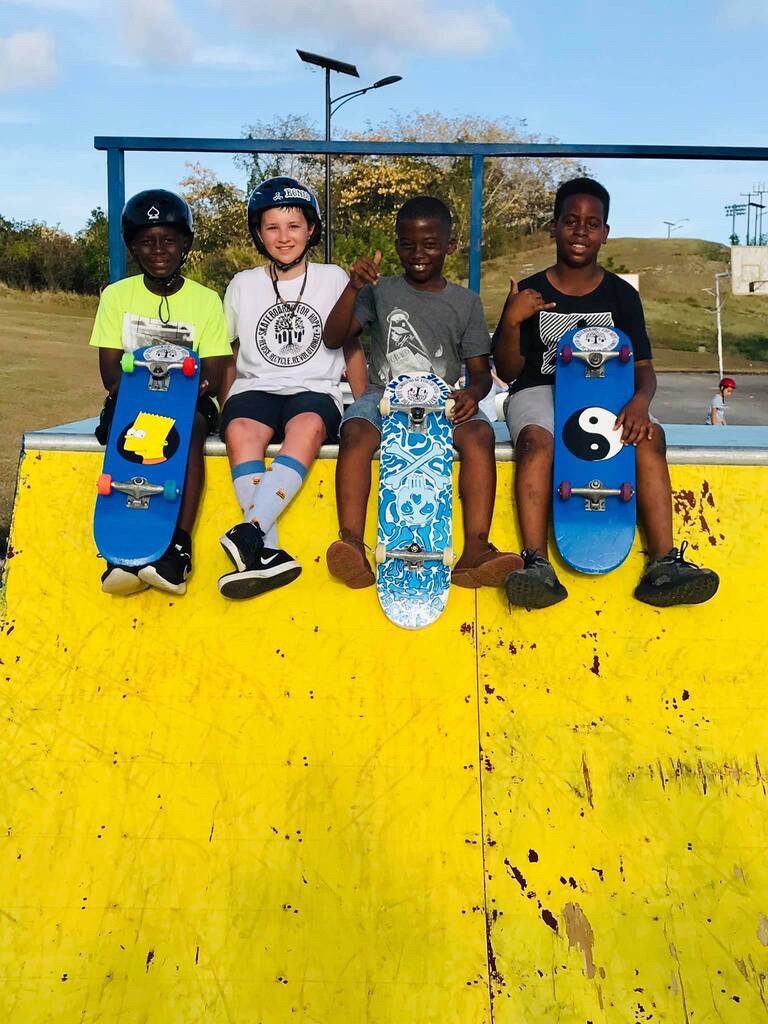 Maxx became a regular contributor to the inventory sent to Cuba. He was invited to participate in a Radio Canada documentary about Skateboards For Hope, its founder, Betty Esperanza, and meet his skateboard hero Yojany Perez. You can see his eyes twinkle when he talks about his experience. "I am happy to give to others. When I was in Cuba as an ambassador, I gave out recycled boards, and the Cuban children were so excited. The best part was being able to skate with them afterwards." "This experience changed him." says his Mother who can be seen cheering and accompanying him all summer. 
In Gulu, Uganda, Odeke has been mentoring over 150 skaters for almost 6 years now and his passion is infectious. He runs the whole operations and created a safe place for kids to get together to enjoy the freedom of skateboarding.
Three girls aged 6-7-7 took on the biggest project in skatepark history in Scotland. They won the hearts of their community and brought awareness about building a future for girls skateboarding.
Manu has the energy and gnarliness of a fashionable skateboarder. Unapologetic, she pushes her boundaries and creates opportunities to be a better skater in a very competitive Brazilian vibe.
Your support will bring education and joy to youth around the world. A simple donation can go a very long way in impacting children's lives for the better.