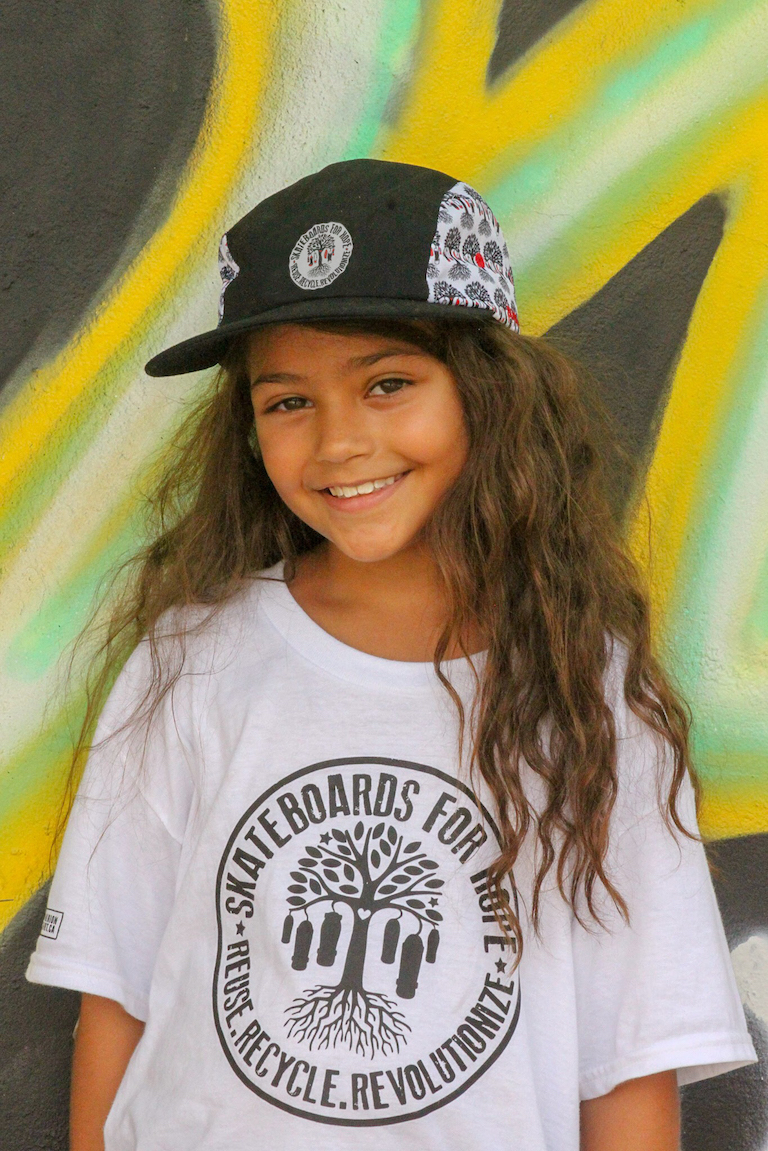 Manu has the energy and gnarliness of a fashionable skateboarder. Unapologetic, she pushes her boundaries and creates opportunities to be a better skater in a very competitive Brazilian vibe.
At only 10 years old, Manu emulates her skate heroines Leticia Bufoni, Pamela Rosa,  and Virginie Fortes Aguas. All three have been on the podium many times worldwide.
Just as Brazilians have an outstanding ability to dribble a ball, they have elasticity and balance crucial when riding aboard. With a massive population of more than 200 million, there is no shortage of competitors.
Manu has been using her social media platform to bring awareness about children living in poverty. She attends events held at the favelas in Rio de Janeiro and gives out shoes snacks and skateboards.  She is a born leader, so skateboarding is vital for children's development, especially those living in dire poverty.  
Skateboarding's inclusion as an Olympic sport may change the local scene in Brazil for girls like Manu, who are leading the way as our Ambassador. 
She is somewhat a celebrity in the skate scene in her local town. She has a wicked sense of humour and is comfortable in her skin. You can see how happy she is when she skateboards. Brush up on your Portuguese because Manu goes live weekly and will answer your questions. She is really a breath of fresh air and a dedicated skater.
Yojany is considered the best skateboarder in Cuba. This title comes from his fellow skateboard community and tourists, professional skateboarders and fans who have had the chance to meet him, compete with him, and raise a glass of rum with him.
Meet our youngest skater, Janaki, at only five years old from India, travelling between Dubai and breaking the gender barrier when skateboarding.
Maxx became the biggest collector of used skateboards determined to share his passion with children in Cuba. Little did he know his dream would come true.