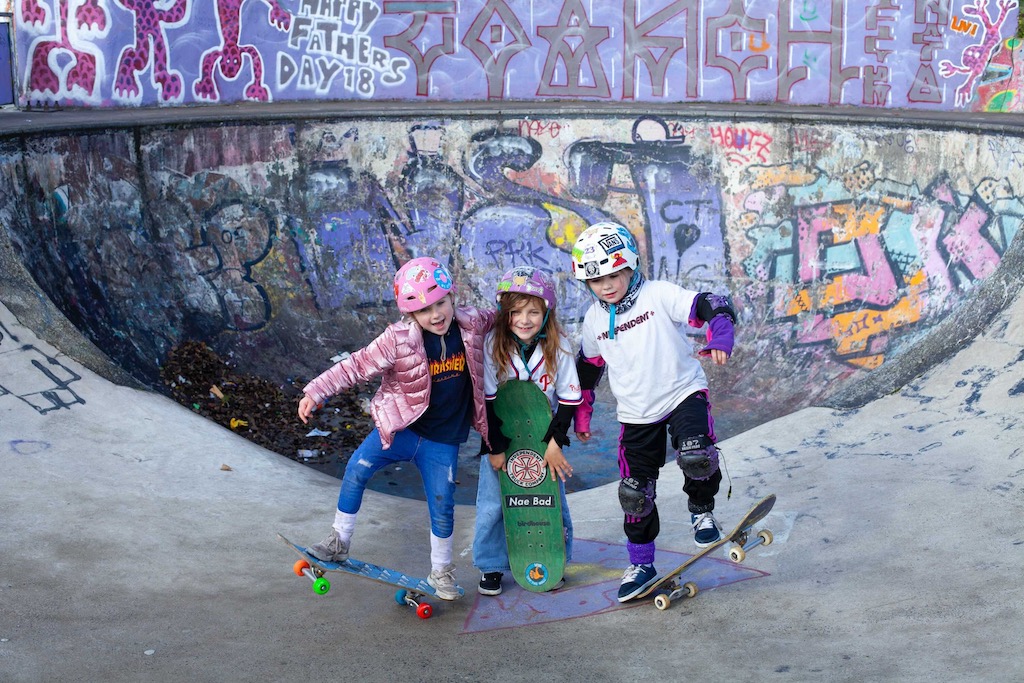 Poppie became an ambassador, and we fell in love instantly with her positivity and humorous personality. She asked her Mum if she could raise money for the children in Uganda after seeing the photos and videos on the SFH Instagram account. She noticed many of the skaters wore tattered clothing and no shoes, and she cried about it. At only 6 years, she held deep compassion for children living in poverty and was determined to take action. She came up with a unique fundraiser; to cross the longest bridge in Edinburg by skateboard. Guess what? It never was attempted. Not only did she recruit her family, but she also recruited her new friends Rudi and Mac, two sisters who lived in the adjacent town. The threesome became inseparable. They achieved their fundraising goal of over $800.00 and helped transport 25 skateboards, shoes and helmets to Uganda.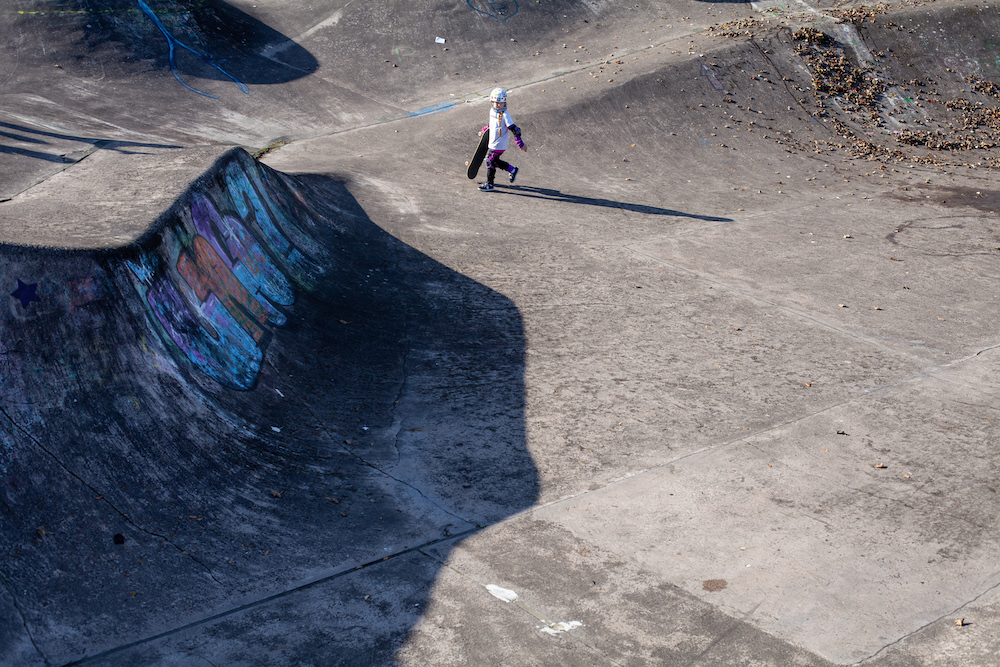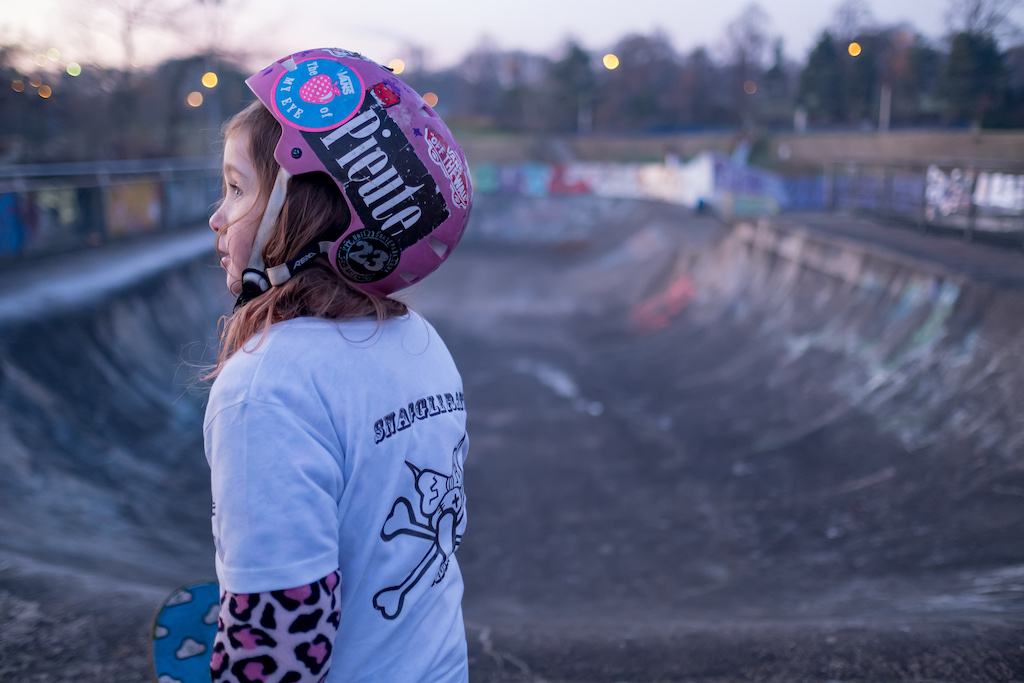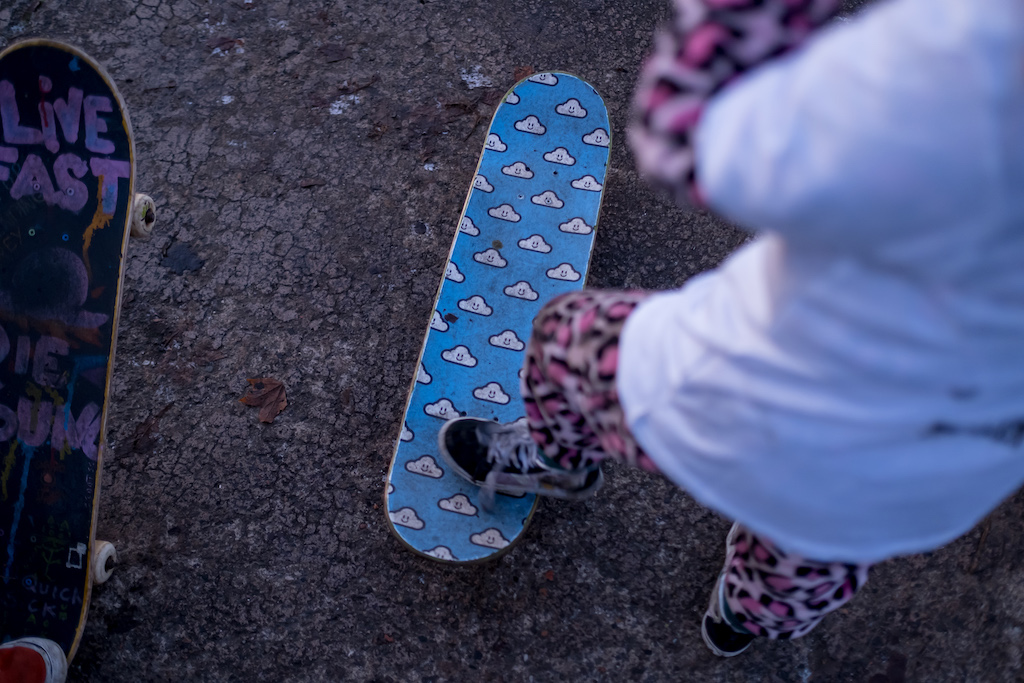 You think that they would stop here? The following year after countless skate sessions in skateparks around the county, the trio became attached to Livi Skatepark, the first skatepark ever built in Scotland with a reputable history. Even Tony Hawk skated it back in the day. They went on a crusade to bring LIVI back to life. A film documentarist who happened to be at the park at Poppie's birthday spotted the girls and asked permission to mic them up and follow them for b-roll. The filmmaker realized that her story no longer was about the park itself. Still, that of the 3 girls, all under 7 years old, who were breaking stereotypes and this film gained so much garnering attention that it was featured on BBC Scotland, several film festivals and local television. The sheer innocence and passion for skateboarding, as well as the vision of inclusivity and sustainability, created a concrete wave of support.
Their next project? Rudi and Mac and Poppie will travel in caravans this summer to test out skateparks and build awareness as ambassadors of hope. They say, "If you want to go fast, go alone. If you want to go far, go together." African proverb.
Manu has the energy and gnarliness of a fashionable skateboarder. Unapologetic, she pushes her boundaries and creates opportunities to be a better skater in a very competitive Brazilian vibe.
Meet our youngest skater, Janaki, at only five years old from India, travelling between Dubai and breaking the gender barrier when skateboarding.
Yojany is considered the best skateboarder in Cuba. This title comes from his fellow skateboard community and tourists, professional skateboarders and fans who have had the chance to meet him, compete with him, and raise a glass of rum with him.