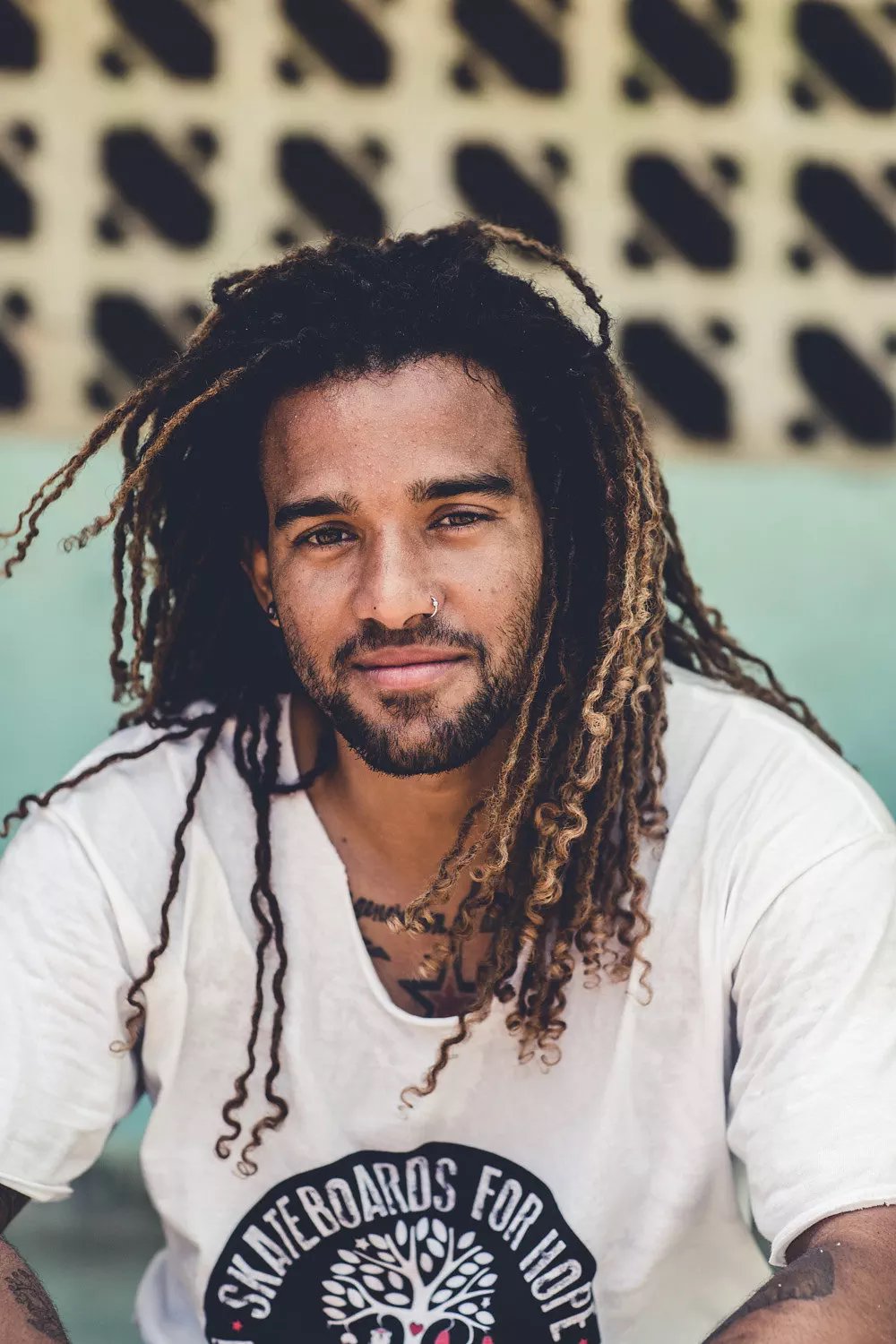 Yojany is considered the best skateboarder in Cuba. This title comes from his fellow skateboard community and tourists, professional skateboarders, and fans who have had the chance to meet him, compete with him, and raise a glass of rum with him.
If you see many of Yojany's stories and photos here, there's a simple reason for it. Yojany is the "inspiration" behind Skateboards For Hope, and the namesake, Madrina, he bestowed to the Founder, Betty Esperanza, his Canadian Godmother. The two met serendipitously in 2005, where Yojany received a skateboard as a random gift from Betty. She made him a promise to return with more used skateboards for his friends and that's how a vibrant and important skater community was built. With our help and his leadership, the cuban skateboarding community has grown bigger, giving opportunities to children to practice the sport with equipment donation and through the creation of cultural, arts and sports events. These actions led to the empowerment of the Cuban youth and fostered inspiration, teaching them to be their own leaders and use skateboarding as a tool to learn important values and life skills.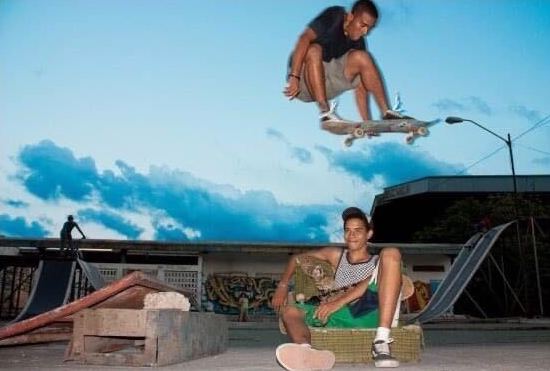 Yojany's curiosity for skateboarding became a passion that transformed his life and all the children he has been teaching in his community. He is the designated leader, ambassador, el jefe (the boss) leaving a significant impact and legacy.
He studied economics and worked in various occupations, but his passion always led him to collaborate with others and the lucky tourists he encountered. Although he skateboarded, surfed and longboarded every chance he could get, he made time to develop his love for photography and filmmaking. It also gave him independence as he managed to create local events with restaurants, clubs and artists. His hunger for creative projects transformed the skate scene in less than a decade. It has Yojany's brand all over it. Anyone who visits Yojany is captivated by his resourcefulness and generosity. Although the dire poverty is apparent and the lack of infrastructure to develop a safe skatepark, Yojany never gives up. He is relentless. A renaissance man of great diplomacy but also a gnarly shredder who leaves everyone impressed. Yojany is the real deal, and we hope you get the chance to meet him or talk with him on social media, where he is sharing his passions and making his life centred  around freedom by skateboarding.
Follow Yojany on instagram
Meet our youngest skater, Janaki, at only five years old from India, travelling between Dubai and breaking the gender barrier when skateboarding.
Maxx became the biggest collector of used skateboards determined to share his passion with children in Cuba. Little did he know his dream would come true.
In Gulu, Uganda, Odeke has been mentoring over 150 skaters for almost 6 years now and his passion is infectious. He runs the whole operations and created a safe place for kids to get together to enjoy the freedom of skateboarding.
Your support will bring education and joy to youth around the world. A simple donation can go a very long way in impacting children's lives for the better.