Uganda is one of the poorest countries in the world. Decades of civil wars and rampant AIDS epidemics have orphaned more than 2 million children.
Children who have no future without help and entire infrastructure. It wasn't that long ago, between 1987 and 2005, when tens of thousands of children were abducted forced as Boy Soldiers and girls as sex slaves, 1.6 million people herded into camps, and thousands of people killed.
After the end of the civil war in Northern Uganda, Gulu District and the Gulu municipality are no longer war, displacement, or human misery. This acknowledgment is over-due and necessary to understand the successes and ongoing recovery in this post-conflict region. 
Gulu children who were orphaned 10-15 years ago are now having children of their own. There is a renewed hope as more and more youth are getting an education to alleviate them from strict poverty.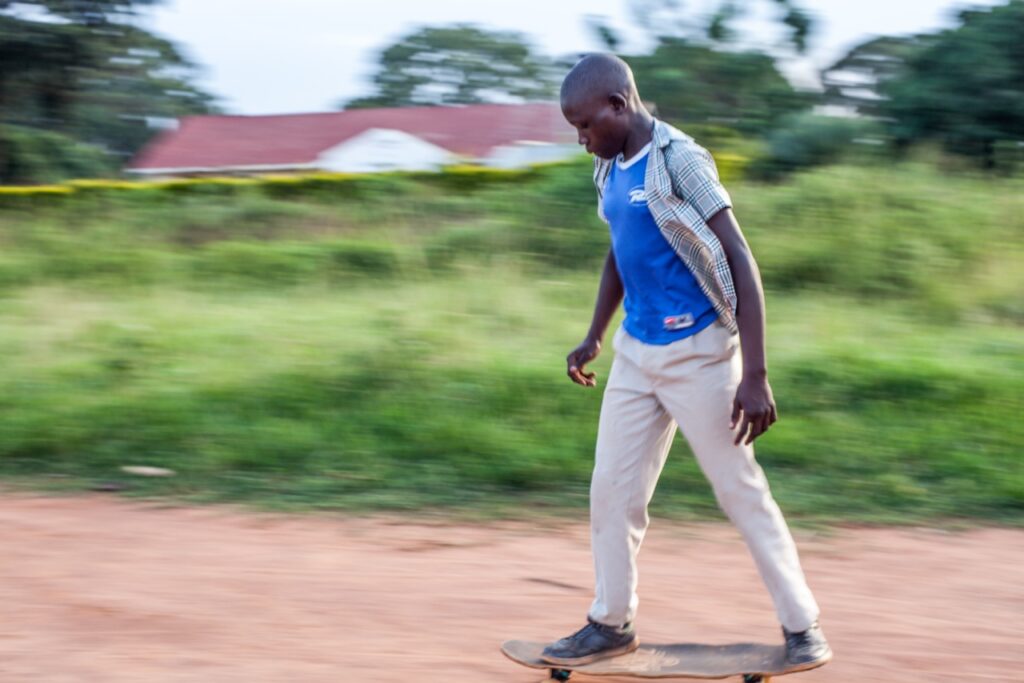 Skateboarding started in 2015 when our Founder Betty Esperanza asked her friend Chris if he would bring 3 skateboards to Gulu on his visit. He met Magada Collins, a young 20 something skateboard enthusiast who never owned a skateboard and proceeded to teach him the basics. Several shipments of skateboards ensued with the help of Concordia University's CEED Volunteers, who transported them directly to Gulu. Through mentorship with Betty (on Whatsapp and Facebook), Magada grew the group from 1 to 100 in less than 2 years.  He later passed on the reins to Odeke Collins, his cousin, who is currently managing 150 boys and girls weekly.
Can you imagine the lifetime trauma suffered by a previous generation now transformed into hope?  This is why skateboarding is so vital. Children regain a sense of freedom while practicing in a safe environment monitored by Ambassadors who have a deep understanding and compassion. The skaters are now heroes in their community of Gulu District as they line up to take turns to shred the clay grounds pushing their limits for a better tomorrow.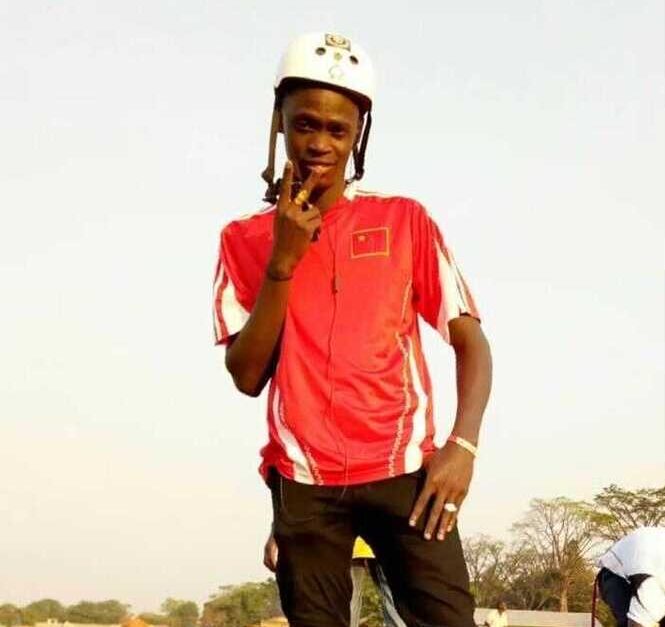 Your support will bring education and joy to youth around the world. A simple donation can go a very long way in impacting children's lives for the better.