We would like to begin by acknowledging that Skateboards For Hope is located on unceded Indigenous lands. The Kanien'keha: ka Nations is recognized as the custodians of the lands and waters on which we gather today. Tiohtià:ka/Montreal is historically known as a gathering place for many first nations. Today, it is home to a diverse population of Indigenous and other peoples. We respect the continued connections with the past, present, and future in our ongoing relationships with Indigenous and other peoples within the Montreal Community.
Skateboards For Hope aims to work alongside Indigenous organizers to empower Indigenous and racialized communities. Through volunteer-led initiatives and the generation of accessible educational programs, Skateboards For Hope strives to support community efforts to sustain a relationship with Indigenous peoples based on respect, dignity, trust, and cooperation in the process of advancing truth, reconciliation, and justice.
It is with this sense that the first First Nations initiative was born. From 2014-2019,  Justin Darrow from Kanesatake was an SFH Ambassador. He became a hero in his community by giving used skateboards to youth and demonstrating his respect for skateboarding culture. 
He also became the first Mohawk to compete in Jackalope's World Cup Skateboarding, which Montreal held at the Olympic Stadium for 5 years consecutively. He spread awareness about the SFH mission everywhere he went and was featured in VICE, CBC, CTV and local newspapers. 
He inspired the continuation of the pilot project, which brought SFH to Salluit, Nunavut, in late 2018 and a new initiative in 2021 in the Cree Nation. One life lesson and challenge is learning patience. Transporting skateboards by air is costly, yet it can only happen at certain opportune times in the year. We are more than determined to achieve success working in conjunction with our partners. It will take lots of determination and action to impact the well-being of our First Nation's children. We count on the generosity of our donors who understand how sport provides children with the perfect outlet to keep them active while having fun and learning valuable life skills. It can help children grow physically, mentally, spiritually, and socially.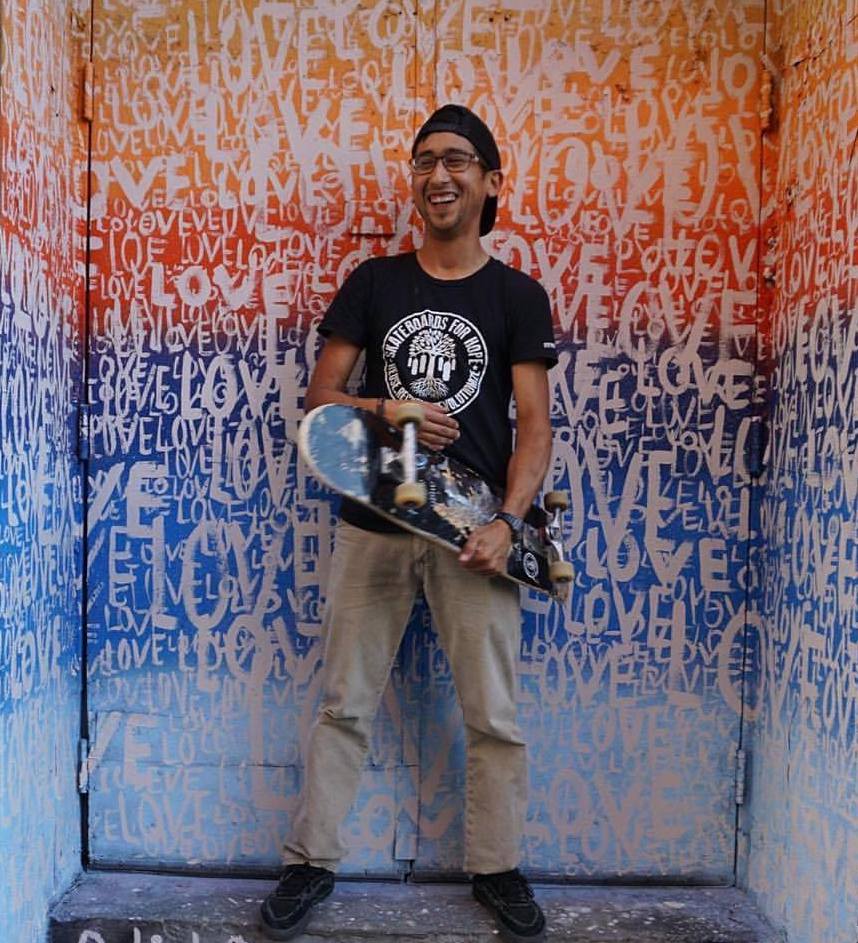 Your support will bring education and joy to youth around the world. A simple donation can go a very long way in impacting children's lives for the better.