The skate scene in Cuba is unmistakably a reflection of the hopes and dreams of an entire island and the sometimes tumultuous history the country has undergone with the 60-year embargo and the beauty and innovation it creates.
This largest tropical island in the Caribbean was once known for its vibrant nightlife and historic beauty. In the '50s, the country pushed back from foreign takeover and the era of independence, Fidel Castro and Che Guevara began.
From its communist political standings to the Cuban Missile Crisis and the Bay of Pigs, Cuba, like many other countries seeking independence, has had a diverse history that stigmatizes it today. Something skateboarders know all too well. The perception of skateboarding as a rebellious act or a pastime bent on defacing public architecture has and is still relevant.
Reputations change and as skateboarding popularity has grown, so has the way it is perceived. Once seen as a pastime for delinquents, now a sport promoted in the Olympics.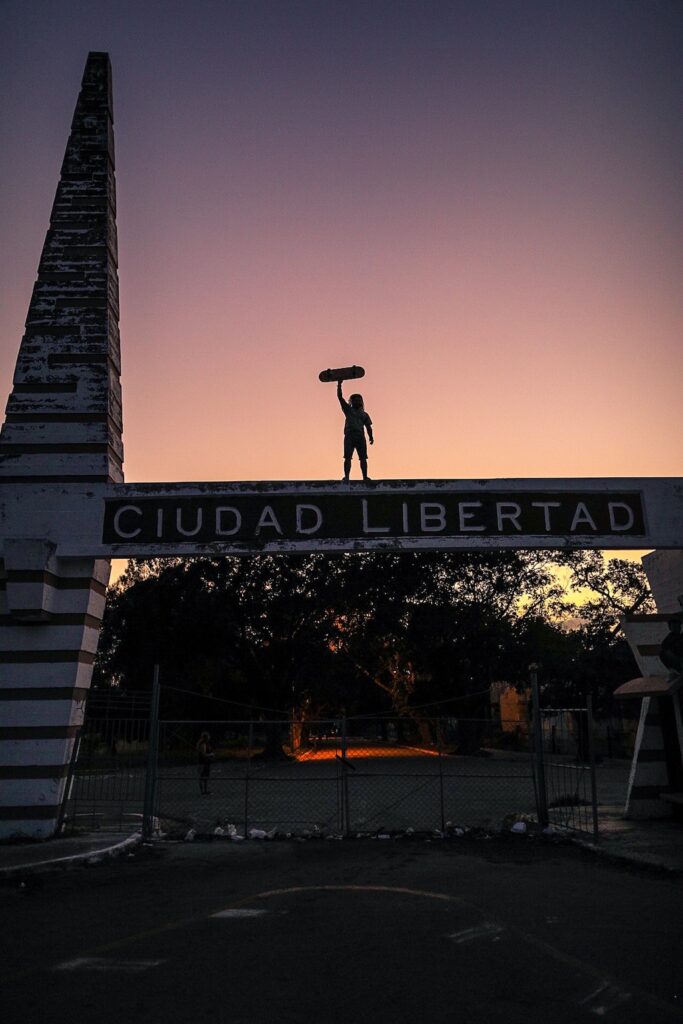 Cuba, located only 400km away from Florida, has been influenced by their neighbour not only in trends, fashion, culture and sports. Although education and medical care are free, tourism plays a significant part in its destabilized economy, bringing tourists to its white sandy beaches, crystal blue waters and warm and welcoming Cuban people.
Cuba is considered a second-world country compared to third-world countries where resources are limited and infrastructures often falling apart. Cubans have to be resourceful and creative in their day-to-day lives. Beautiful vintage cars from a lost era are commonplace, but life is hard when there is a shortage of diesel or a broken transport system waiting months for parts from overseas. The current skateparks are built by their skaters using whatever resources and scraps they find. Their small but bustling communities keep these DIY skateparks from falling apart when they find cement or tools. Skateboards for Hope, alongside Yojany Perez, its ambassador, have created programs to teach life lessons to children from impoverished neighbourhoods that community is vital.
Skateboarding is all about falling and getting back up. Being perseverant, resilient, and dedicated is what is needed to succeed. The best way to do that is to hang out with your friends, creating a safe space to practice skateboarding freely.
Hardships, taboos, stigmas, can all be seen as bad, but honestly, out of those hardships comes the wisdom and confidence it takes to be triumphant and hopeful in the world. We hope you get the chance to discover Cuba on your next trip and join these passionate skateboarders in the streets.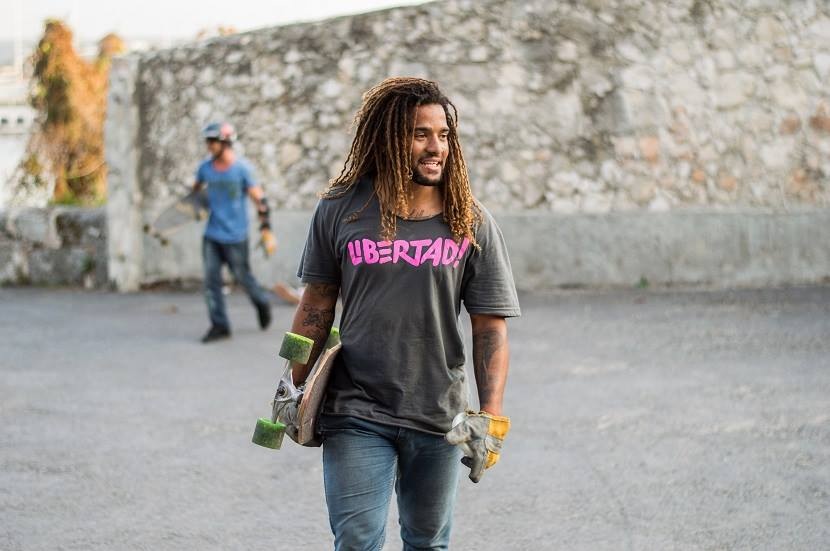 The story of Yojani. Yojany is considered the best skateboarder in Cuba. This title comes from his fellow skateboard community and tourists, professional skateboarders and fans who have had the chance to meet him, compete with him, and raise a glass of rum with him.
Meet our youngest skater, Janaki, at only five years old from India, travelling between Dubai and breaking the gender barrier when skateboarding.
Scotland
Poppie, Rudi & Mac
Three girls aged 6-7-7 took on the biggest project in skatepark history in Scotland. They won the hearts of their community and brought awareness about building a future for girls skateboarding.