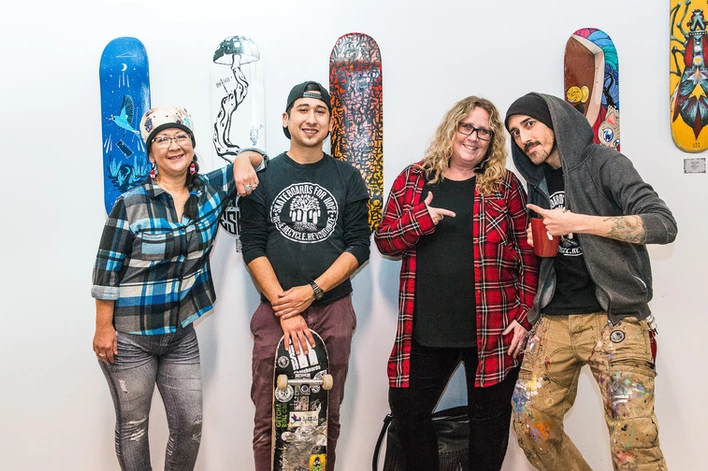 The UnderPressure Graffiti festivities will start Wednesday August 9th and further continue until Sunday August 13th 2017. During the weekend, Saint-Catherine Est Street will be closed between Saint-Dominique and Saint-Elisabeth. All in all, over a hundred local, national and international artists will take part in the event. In the agenda, graffiti murals production on about ten different walls, musical performances, urban dancing competition, exhibitions, conferences, kids activities and guided visits, skateboarding and so much more.
Skateboards For Hope is going to have a tent near the Skateboard ramps. Artist and skateboarder, Adida Fallen Angel will paint decks live. Drop off your used skateboards,
wheels, trucks, shoes, pads, gear at the tent on Saturday and Sunday. August 12 & 13.
INFO: info@skateboardsforhope.com

Betty Esperanza met Sterling Downey, Founder of UnderPressure when she asked him to guest host on the Arts & Culture Show that she directed. It was her first show and it launched her weekly show for several months. If you get the chance to meet Sterling, his mission has impregnated the community with profound values and acceptance of art, graffiti, skateboarding and community action.
Pretty proud to be part of the UnderPressure family. Thanks Sterling for all your years of positive action!