Friday morning, Godmother Betty Esperanza was interviewed for the Montreal-based t.v network, MusiquePlus, during their morning talk show.
Betty tells the story of how Skateboards for Hope began, and how we work towards fostering collaboration, community and breaking the cycle of poverty.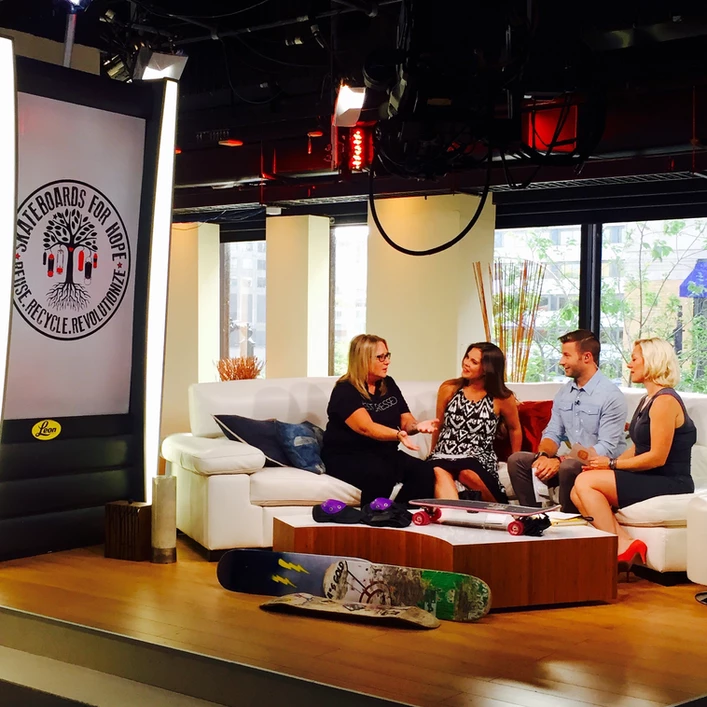 CLICK HERE to watch the entire interview (in french).