Justin Darrow, Skateboards For Hope – First Nations, Ambassador, competed in his first World Cup Skateboarding at Jackalope Fest in Montreal held at the Olympic Stadium.
He paves the way for youth in his community to live their dreams while practicing the sport of skateboarding. As the first Mohawk from his Kanesatake community to participate in World Cup Skateboarding Justin has become the symbol of Hope for his generation and those to come.
Watch the video of the interview seen on CTV Montreal news July 19, 2015.
http://montreal.ctvnews.ca/mobile/skateboards-for-hope-helps-kids-in-disadvantaged-communities-1.2476709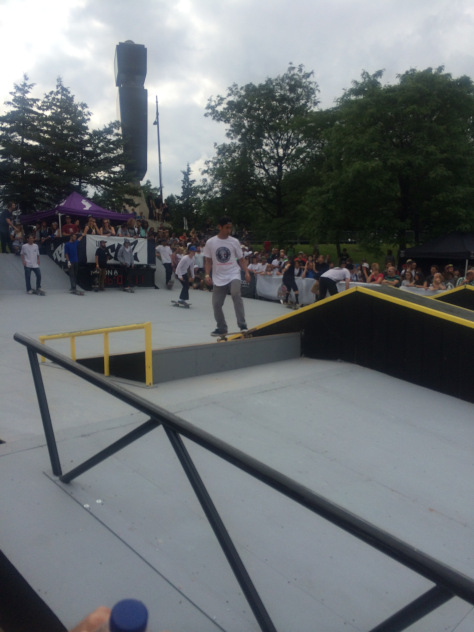 Tags: