Thank you for the unbelievably wild year we have had! It has been filled with a multitude of challenges and victories and we bear witness to the most incredible courage and sheer strength of the extraordinary skateboarding community. Every year is different but this one has been filled with more change than normal.
To our ambassadors across the world; thank you for your continued support and for spreading our message of hope. Thank you to all our volunteers and those who collected and donated skateboards yearlong. We celebrate those who were able to organize fundraising events throughout the year, in Canada and as far away as the United Kingdom.
To our partners, who supported us so we could concentrate on doing the good work, thank you wholeheartedly! To Vans Canada Landyachtz Boutique Rollin Skateshop DimeMTL Supreme and Empire. We cherish the relationship we have and are grateful for your continued contributions in helping us tackle the cycle of poverty.
We also recognized the contributions that Air Canada Air Transat & StorageMart have had on our operations and helping us in reaching out to youth across the globe. No matter what the climate has been, we have persevered together as a team and came out stronger.

As the end of the year approaches, we are optimistic that with patience and perseverance we will look forward to better days. We are so excited for all that 2021 has in store for us – enthusiasm and anticipation are building around new opportunities and we will never give up!
Stay tuned for more positive vibes and more hope to you and your loved ones!
Godmother Betty Esperanza and her sk8elves!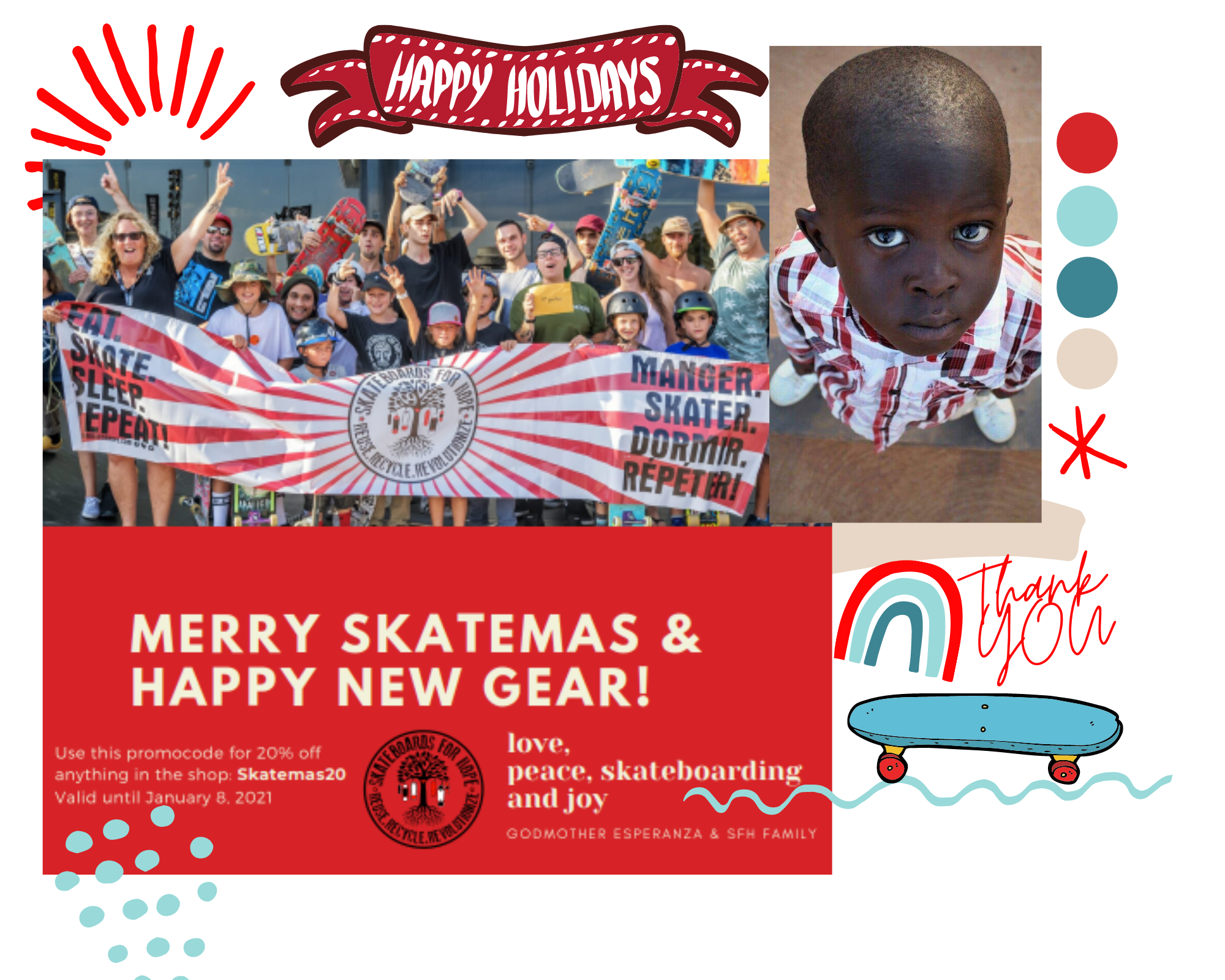 Don't forget to have fun, you filthy animals!
Follow us often on social media, we like that! @skateboardsforhope