Working and building with your hands might be the most honourable metier. It not only serves its purpose but it instills pride and community. That is what Hugo Papillon has been doing with his company Papillon Skateparks. Building skateparks for skateboarders since 2014. While Hugo and his crew were on a shipping container boat heading out to the remote area of an Innu village called Pakua Shipi in Northern Quebec. The only way in was a 26 hour boat ride from Natashquan (where the road ends). Concrete, rebar, a huge truck and trailer with all the workers & tools had been shipped by boat. This is where the real adventure begins. We caught up with him on his journey while he was stationed in this remote town where he gave us an interview.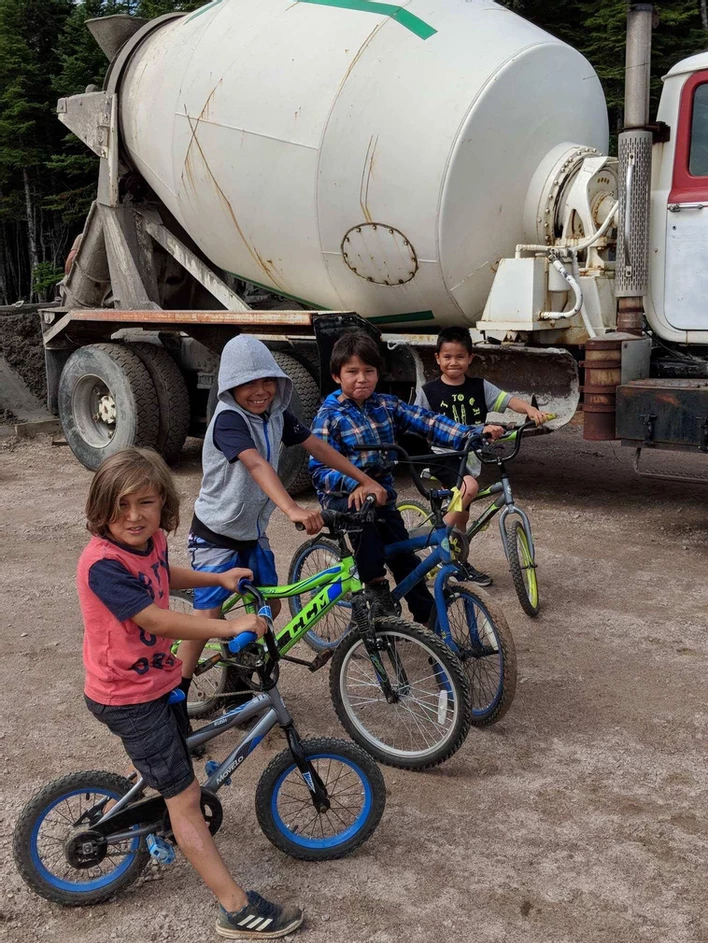 ~~How did you get involved in skateboarding and building skateparks?~~
I have been skateboarding for 19 years. I can't recall what got me into it but I know the moment I stepped on a board at age 11, every other activity was done for me; no more team sports, no more cycling, no more video games. I was obsessed from the get-go. Since then I've worked multiple jobs in skating and built a lot of DIY stuff because the skatepark situation in Quebec was pitiful : skateparks were being built by people who did not care at all about skating. So I took matters in my own hands.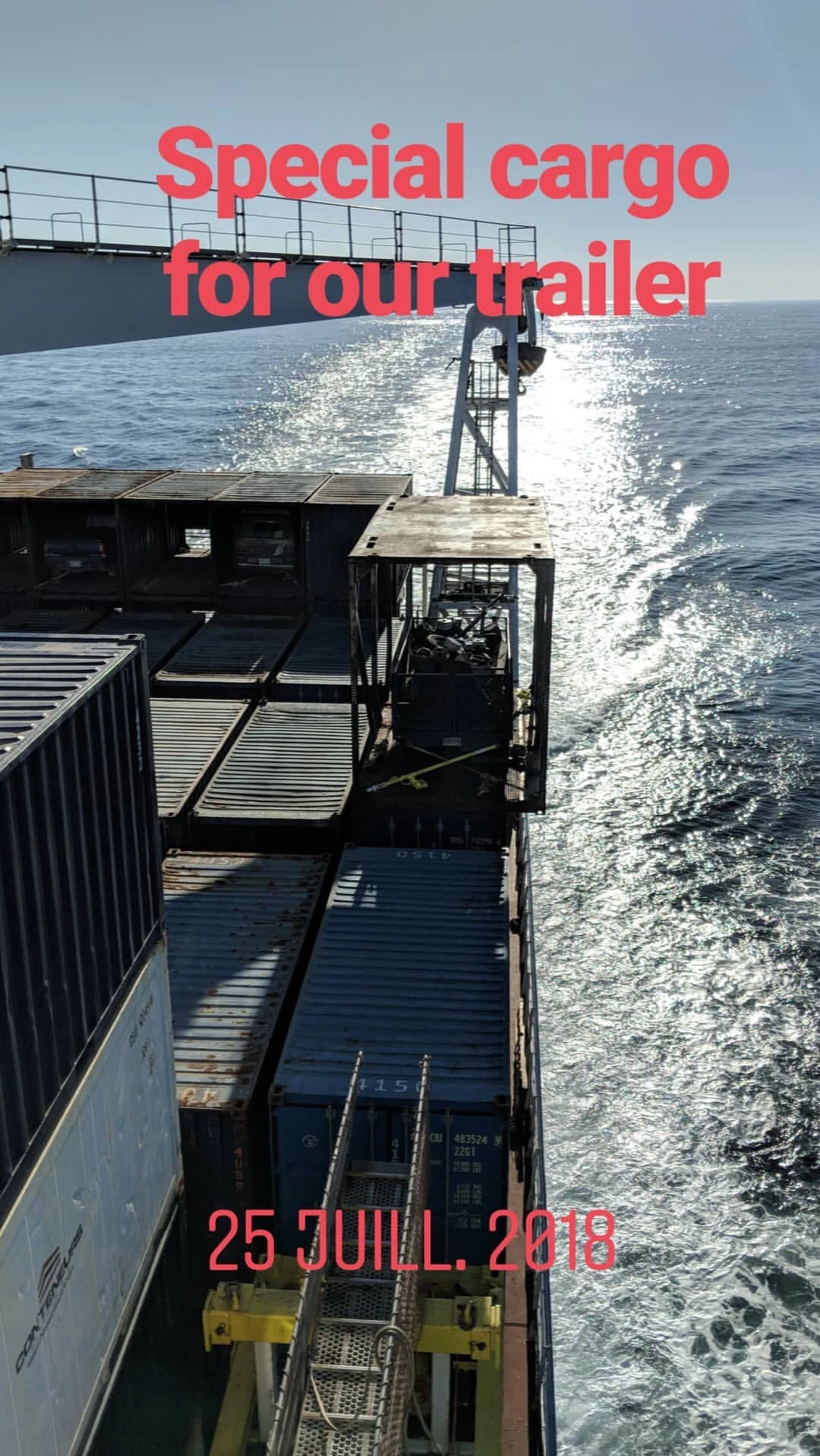 ~~Why did you decide to embark on such a rigorous journey to Pakua Shipi in Northern Quebec?~~
I love challenges and this one seemed like a huge one. Plus, I'm here to share the love of skateboarding. So if I can help spread the movement further, I'm in! I gotta admit, in the beginning I barely thought the project was plausible because of how complicated it was to build a concrete skatepark where no roads lead. But, I still took them seriously and did my best to arrive with a plan that would make it possible.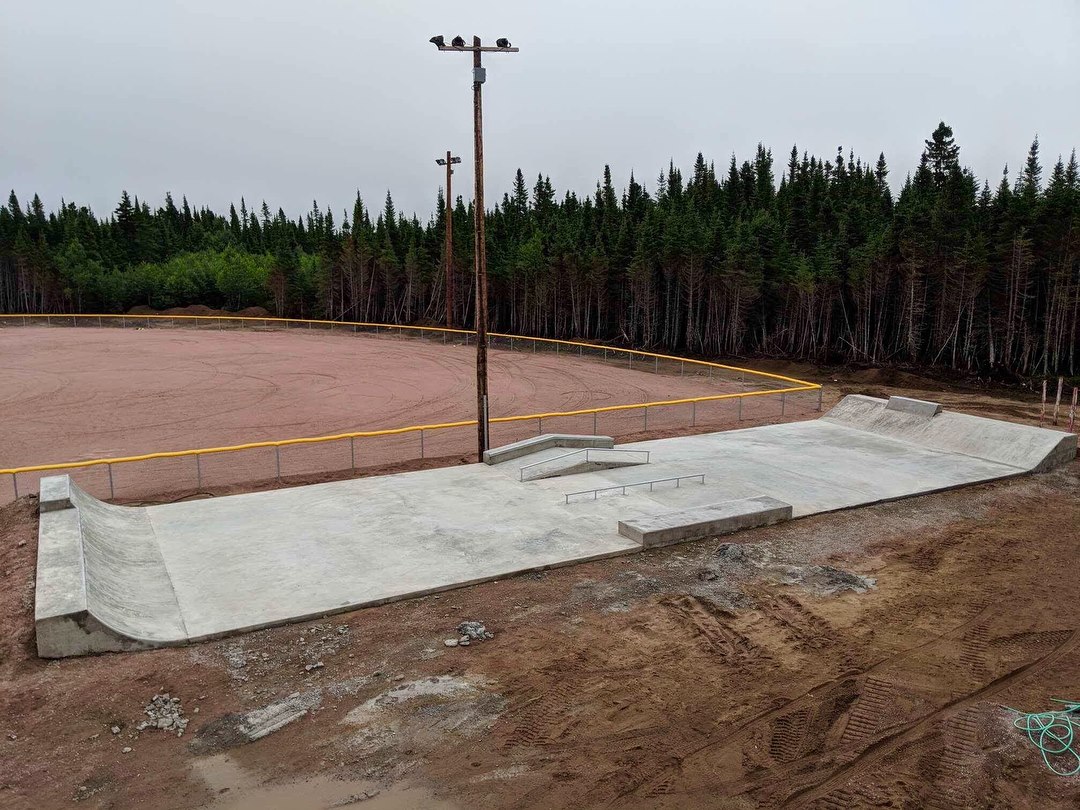 ~~Can you tell us about your relationship with the native reserve? ~~
I had no type of relationship with the reserve, but was linked through our reputation of being the only skatepark builders in Quebec. Our reputation being that we develop parks for skateboarders first. Michel Simard, a teacher at the school of Pakua Shipi was an advocate of physical activities for the village kids, got the project started. He influenced the kids to get involved in doing individual sports like snowboarding and skateboarding in the school gym. He was impressed on how the kids improved and how much they loved doing these activities. So he decided that a skatepark would be beneficial for the physical development of the Innu youth.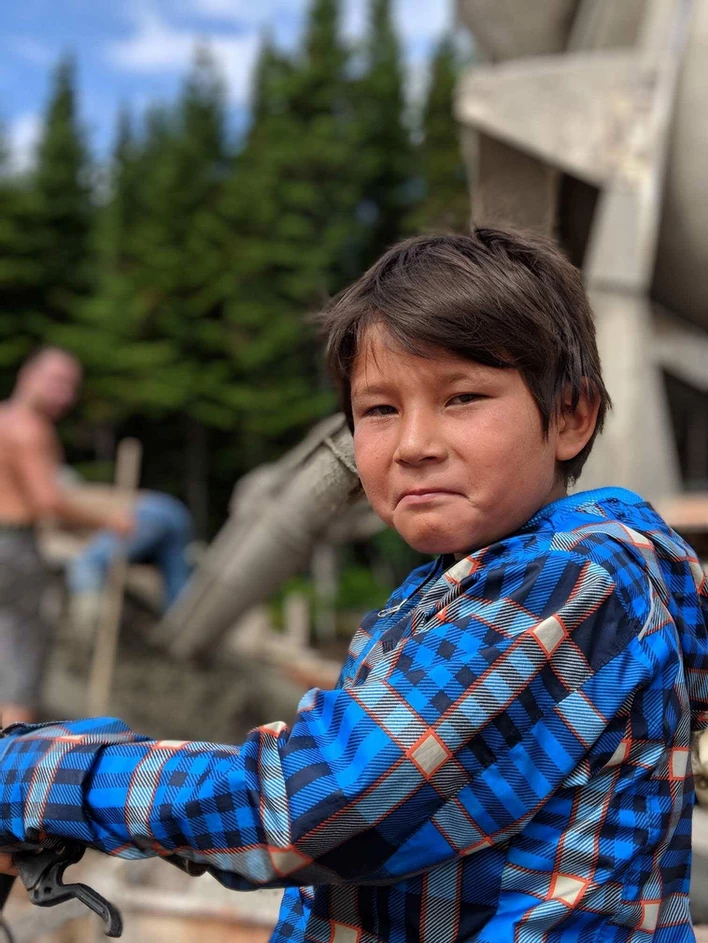 ~~What was the hardest part of this trip? ~~
Oh, definitely the logistics! The only way to get there was either by boat (26 hours minimum) or by plane. Everything had to be shipped on the boat: concrete, steel, workers, truck, trailer and tools. We had to get "big bags" of cement prepared, then shipped to Sept-îles by road-trains. Then we had to find rebar and steel to have on the boat that only left once a week. Everything had to fit on two different boats because it was so voluminous. Then we had to ship the workers, truck and trailer with all the tools and it all had to be timed. Otherwise the workers would have been there without any materials. Add a fully-booked boat schedule in the mix, limited space for the workers to sleep on and you got one hell of a puzzle.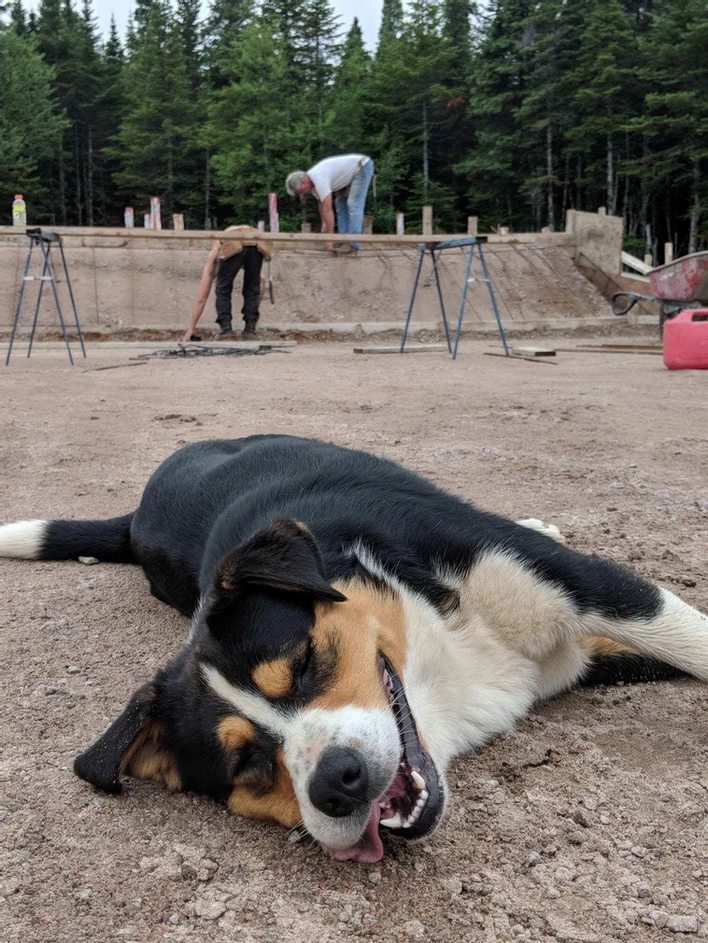 ~~What did you expect when you arrived at the reserve?~~
The main focus of the project was having everything planned perfectly because as soon as we arrived we couldn't afford anything unexpected. We had been in constant communication with a lot of people in the community that were committed to helping us with the project. People made sure we were well taken care of and not alone. There was someone escorting our workers from the boat arrival so we were all-set up properly.
~~What impact do you want to have in the community?~~
I just want to give an outlet for the people to accomplish themselves through sports without having to meet any expectation of performance. That's the beauty in skateboarding: you enjoy it at your own rhythm and everyone is on the same team. I hope the skatepark creates a good social environment for the youth to enjoy outdoor activities together.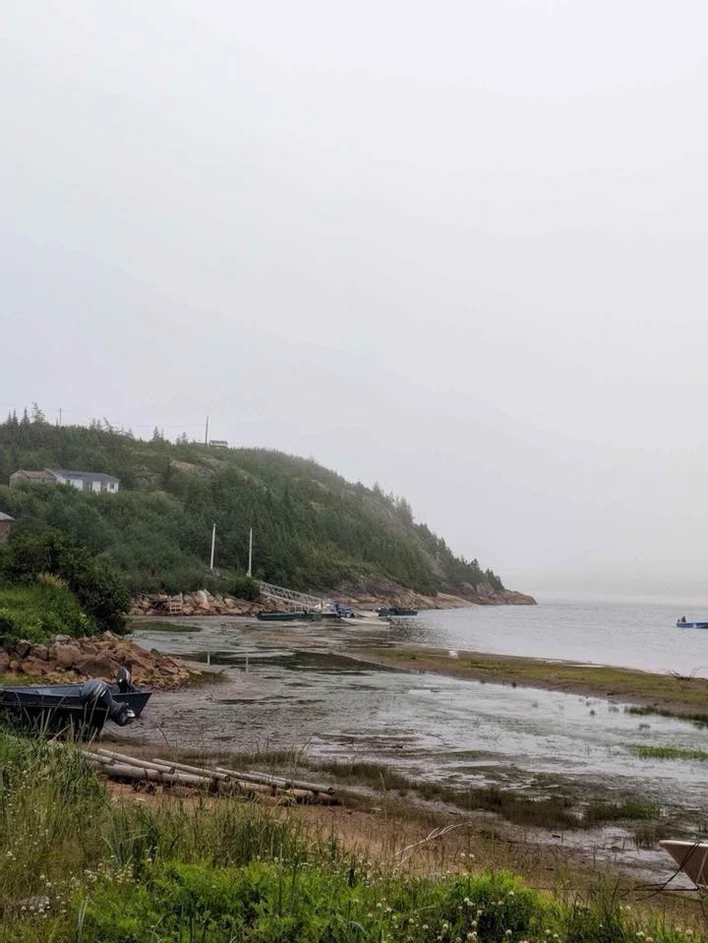 ~~Are there any skaters or companies that inspire you?~~
Of course. The best company to ever come out locally and make us shine internationally is obviously DimeMTL, having found the perfect balance between top-tier skateboarding and humour, which I think portrays the essence of our lifestyle and passion. Whatever they do hits like a breath of fresh air and the whole world has noticed. Some skaters who inspire me know how to balance ripping and having fun. Antoine Asselin as a part-owner and in my opinion the sickest street skater to ever come out of Quebec sure has me inspired to do cool stuff with my company.
~~Is there anything you would like to do that you need help with to achieve?~~
We are trying to spread the skatepark movement in every direction, especially in distant or less developed communities, either in Canada or internationally. But we need contacts to make things happen!
~~What is the next adventure you hope to partake in? Do you collaborate often with other communities or groups?~~
Anything international would be great for me. I'm passionate about travel and love skating in other countries. Building a skatepark somewhere else in the world is a dream of mine.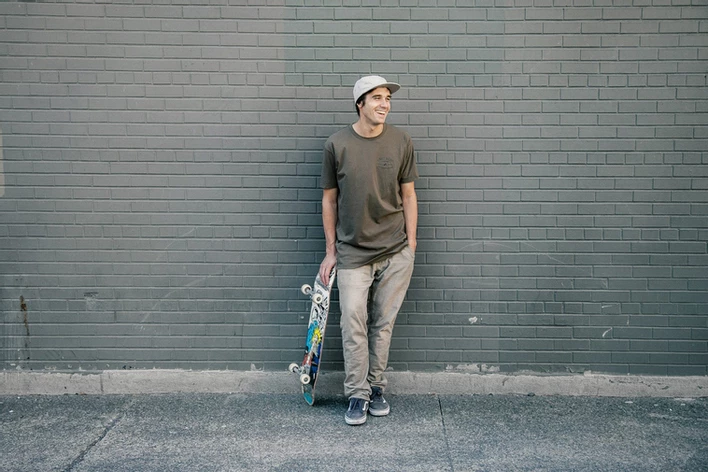 ~~Can you tell us about yourself ? ~~
I'm a 30 year old skate rat who works 60-70 hours a week. Whenever I'm not working on skatepark construction (or heavy office work that comes with it), I'm out in the streets living the skate life.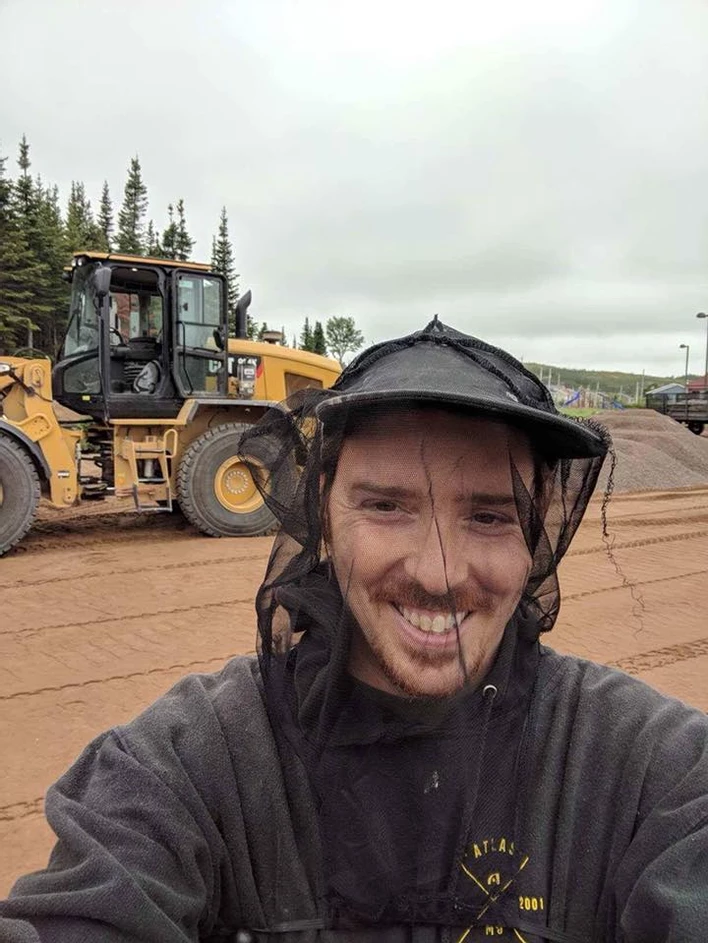 ~~What is the mission of papillon skateboarding? How long have you been operational? How many people are involved? ~~
We are currently in the middle of our 4th summer. Depending on how many projects we have going on, it goes between 5 and 8. We have approximately 15 people working with us here and there depending on the region we are in. Our mission is simple: provide quality skateparks to our people and fight those who ruined it for our province during all these years installing crappy modular parks to fill their own pockets. Y'all know who you are.
~~Can you tell us what you are planning in the near future? Any scoops? ~~
People in the region of Quebec City have been asking for one of our parks for years now. They will finally be getting a small efficient training facility.
~~What is your wildest dream ?~~
Building a public space for non-skaters that can be used as a real skate plaza, something similar to Love Park in Philadelphia that allows skateboarding: tiles on the ground, granite everywhere etc. A real street spot that was created for skating.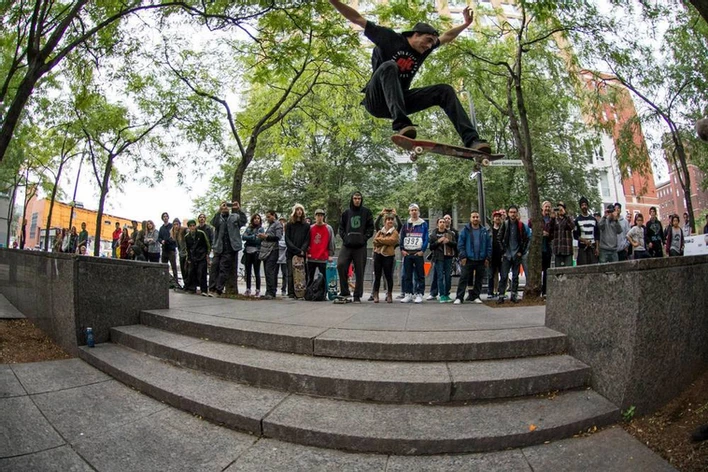 Check out the Papillon Skateparks Facebook page: