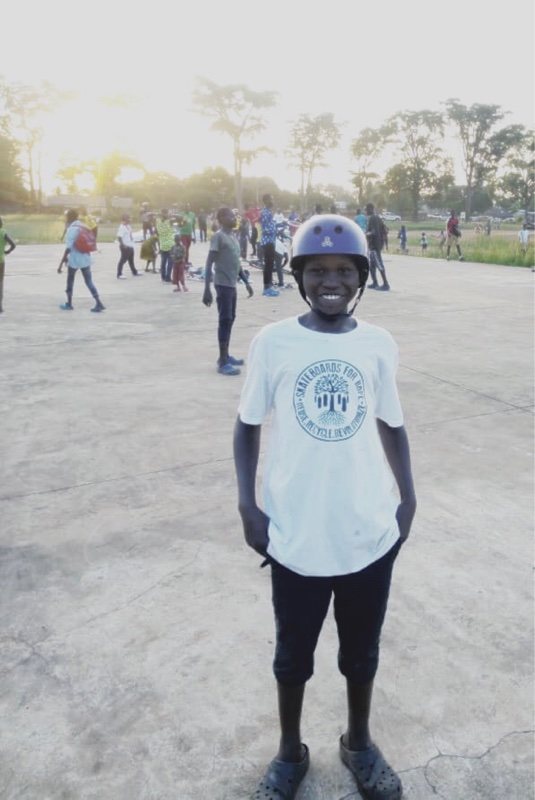 We got news from Odeke Collins, Skateboards For Hope Ambassador in Gulu, Uganda. The skaters came out to help assemble the latest shipment of equipment sent from Montreal Headquarters. It travelled with two volunteers from CEED Concordia last month. A donation of 40 t-shirts was provided by EVIL GAINS two young entrepreneurs who also volunteer at Skateboards For Hope.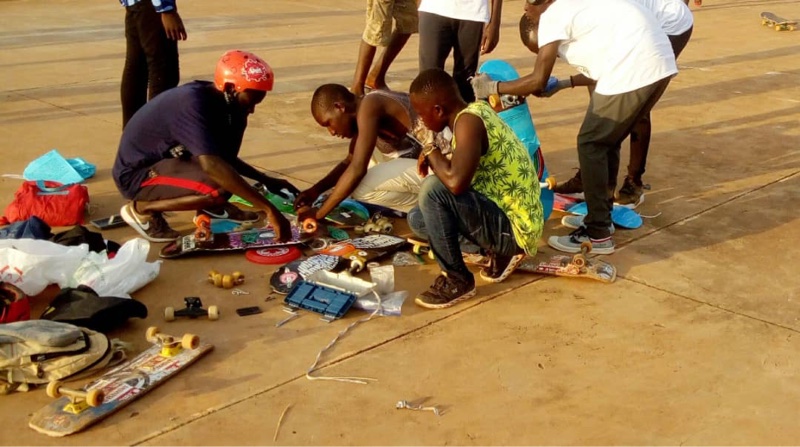 Often the decks are the first to get wear and tear. So the crew got busy replacing some of the decks and mounted new skateboards which were donated by a Canadian brand, BoardWithLife.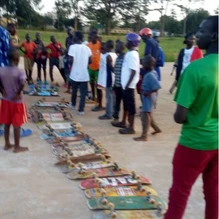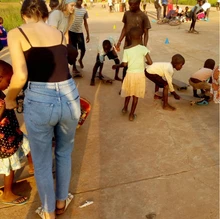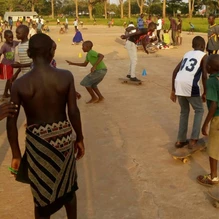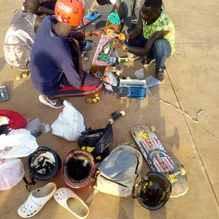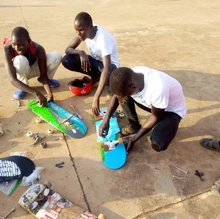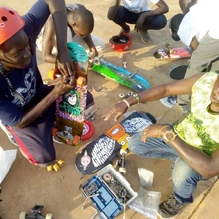 In order to keep up with the demand, SFH is preparing for another shipment in September. If you would like to donate your skateboard or gear, helmet or shoes, please contact us for pickup at hello@skateboardsforhope.com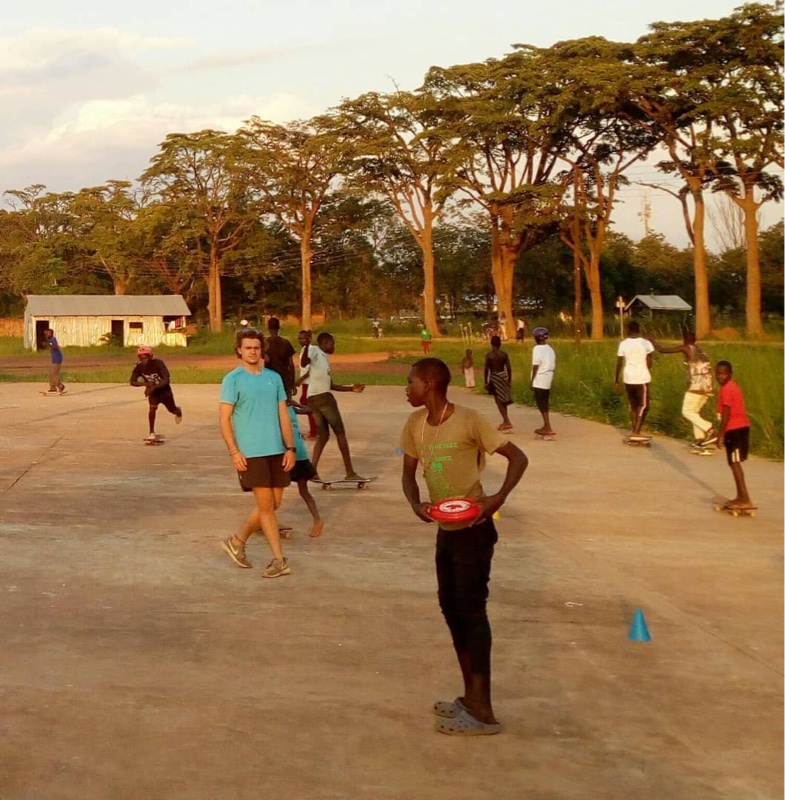 Yes, that's a frisbee! We sent down some to keep the kids occupied while they wait in line to practice skateboarding. When you have 150 lined up… it helps to keep them active. Patience is best learned with a distraction.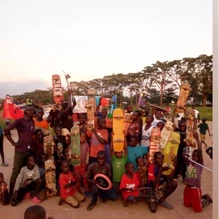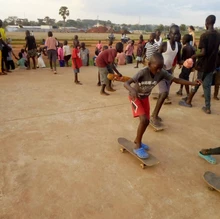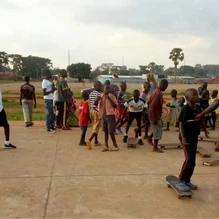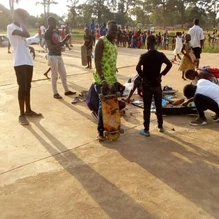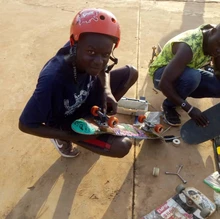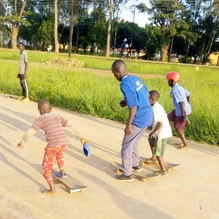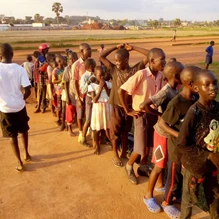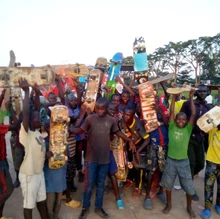 If you would like to help out, please consider a donation via our website. Have a great weekend! Keep on shredding!