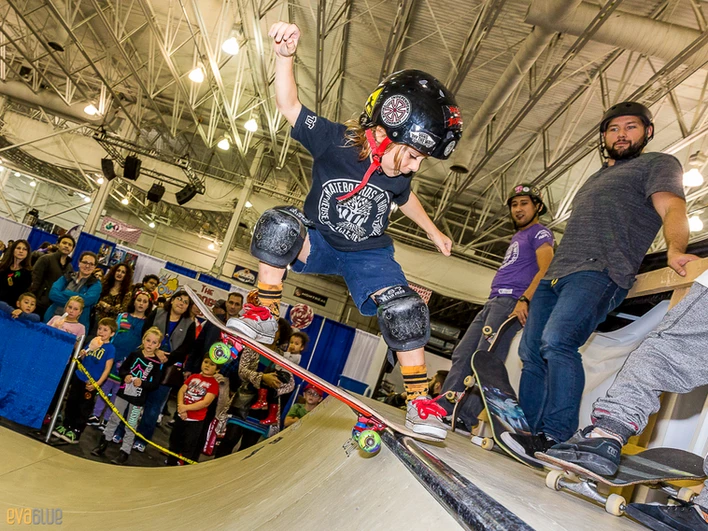 Skateboards for Hope
est fier de participer à
KidCon
qui aura lieu les 21 et 22 octobre au
Stade Uniprix
, à Montréal! C'est est un événement unique, de type convention, qui s'adresse aux enfants de 3 à 12 ans et à leur famille.
KidCon
met en vedette des jeux, jouets, livres, activités d'artisanat, jeux vidéo, émissions de télévision, films, costumes, technologie et plusieurs autres thématiques pour les jeunes et les familles.
Skateboards for Hope
est un organisme qui recycle, réutilise et révolutionne les planches à roulettes pour aider les jeunes et la communauté sera aussi sur place pour vous montrer les talents de ses ambassadeurs et pour récupérer vos vieilles planches. Pour plus d'informations, visitez le :
www.kidconmtl.com
C'est un rendez-vous!
Skateboards for Hope is proud to participate in KidCon on October 21-22 at the Uniprix Stadium in Montreal! It is a unique event, convention-type, aimed at children from 3 to 12 years old and their families.
KidCon features games, toys, books, craft activities, video games, television shows, movies, costumes, technology and several other thematic areas for youth and families.
Skateboards for Hope is an organization that recycles, reuses and revolutionizes skateboards to empower children and the community. They will also be on hand to show you the talents of its ambassadors and to collect your used skateboards.
For more information, visit: www.kidconmtl.com