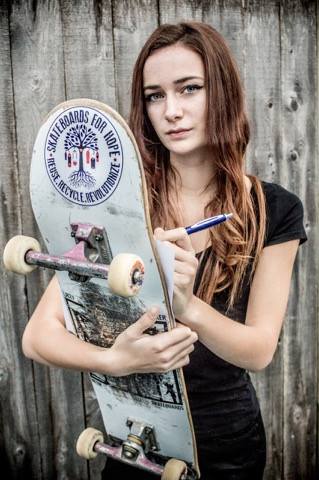 Mae-Rose McAuliffe is Skateboards For Hope blogger at only 16 years old interviewing the hotshots of skateboarding worldwide. Watch for her blog posts here and don't forget to share her posts so more people can learn the joy of skateboarding and discover the skateboarding community.
Skateboards For Hope had the privilege this week of a fun, interesting exchange with park, bowl and vert skateboard rider, Ivan Federico.

At the young age of 18 years of age, Ivan (Italian) has already dominated the global park-skate scene for many years. At the end of the 2017 competition season, he ranked 5th in the world for park.
Ivan's easy-going competition manner, and explosive, skilled skate-runs (seen in eye-catching bright shirts!) caught the attention of the skate world during the Vans Park Series (Australia, Brazil, Sweden, Canada, U.S.A., China), the Australian Bowl-riding Championships, and the X- Games (U.S.A.).
Ivan, who travels extensively during competition season, caught up with Skateboards For Hope this week as he arrived home in Italy, after an off-season time skate-"chilling" in Marseille, France and London, U.K.
Many thanks to Ivan for so generously offering Skateboards For Hope his time and thoughts.
IVAN FEDERICO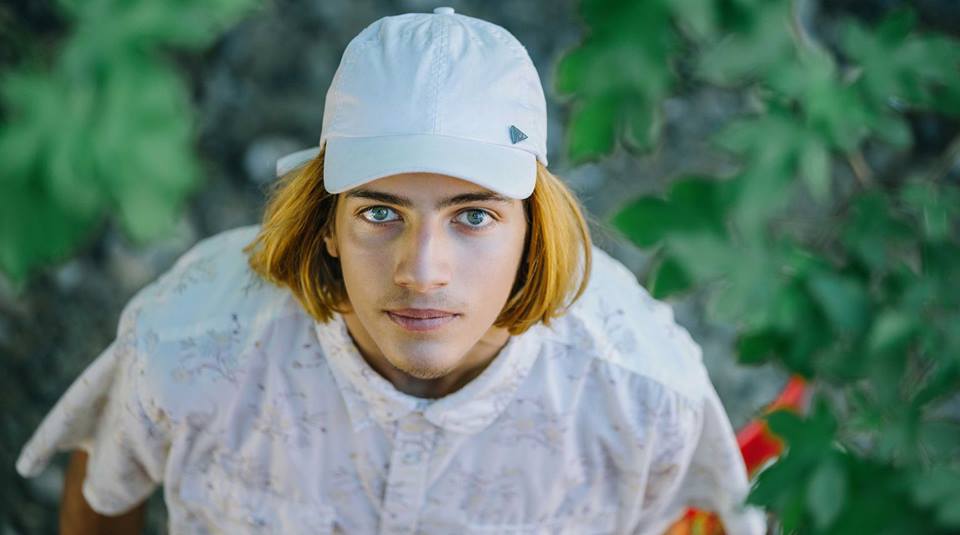 Vans Park Series, Malmo, Sweden. Photographer: Chris Johnson
SFH: You have been a skateboarder since you were 3 years old. What do you remember liking about skateboarding when you were so young?
Ivan: I only remember that I liked it a lot. It was fun.
SFH: You come from Caluso, a small town in Italy which originally had no skateboarding facilities. To support your needs and those of the community, your parents built two ramps for public use (10 ft. and 13 ft. high).

How often do you use the ramps when you are home, and have the ramps strengthened the Caluso skateboarding community?
Ivan: Yes, a little bit. Some guys started skating.

Also people that live far from here came to skate. It's cool.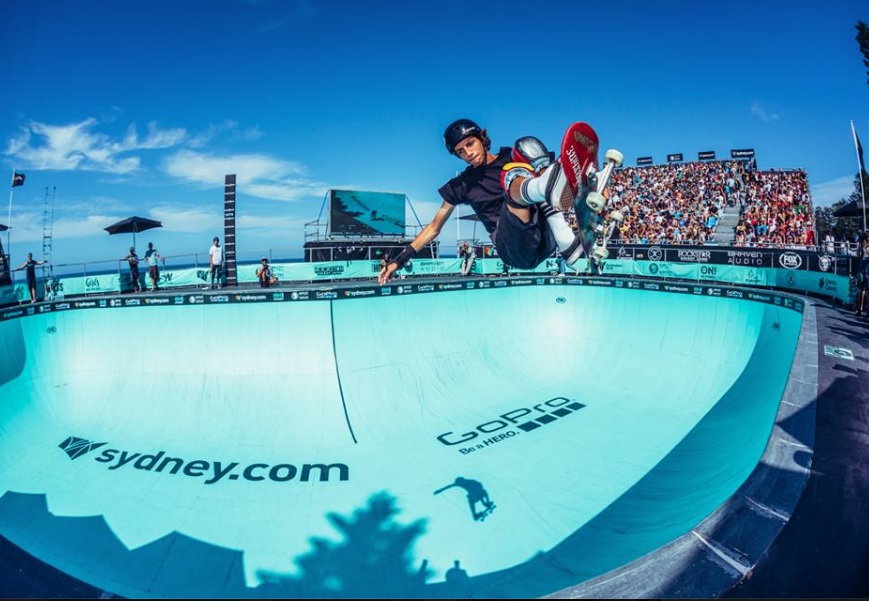 FS air nosebone through the elbow, GoPro Beach Bowl 2016 (day 5). Photographer: Dean Tirkot
SFH: You often show appreciation to your family for them having supported your skateboarding pursuits.

Does your family skateboard?

What role does family play in your sport now you are 18?
Ivan: No, my parents don't skate but they love to watch it, haha!

Their support is very important for me. But I also travel alone with my friends.
SFH: How many months a year can you skate outside in Caluso?

In winter do you travel to indoor skateparks, or do you take a break from skateboarding?
Ivan: Yeah I travel a lot. When I arrive home I like to stay chilling with my friends, drawing. In winter, snowboarding.

We don't have an indoor skatepark, and when it's very cold outside I go snowboarding. I love that.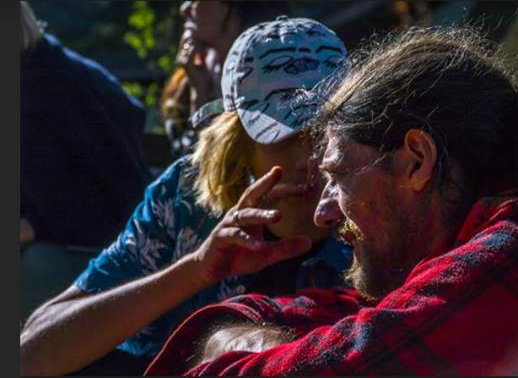 Hong Kong. Photographer: @wzahk
SFH: What elements do you enjoy about skating contests, and what elements do you enjoy about skating at home?
Ivan: In the contest, skating is adrenalin, people, friends to meet. It's funny.

When I'm at home I skate most of the time alone so I have time to focus on, and learn or try new tricks, haha!
SFH: Given that Italy has an underdeveloped skateboarding infrastructure, has it been difficult for you to find the sponsorship and support you need to achieve the life of an international skater?
Ivan: Absolutely yes. It's for that my family was very important. We have tried to optimize available ressources.
Training on the spine, Bardonecchia, Italy.
Photographer: @fabrizio.actis
SFH: Where do you see yourself 5 years from now?
Ivan: For sure up on a skateboard.

I love California, probably there. Or simply travelling around the world, like now.
SFH: What was your worst injury outside of skateboarding?
Ivan: Nothing, fortunately.
SFH: Here in Québec, Canada, two high-schools include a skate-studies program to encourage academic perseverence. Successful students practice two hours of high level skateboarding during school each day.

If such a program had existed when you were in school, how would it have affected your life?
Ivan: Dream on! Probably I (would) have more appreciate school.

I think in education it's important to have people with open minds and have (the) possibility to express yourself in the way you want.
Sosh Freestyle Cup, Marseille, France 2016.
SFH: During the winter, you are fortunate that you can snowboard in the Alps.
Have you ever tried snowskating?

(If so, do you like it, and how does it compare to skateboarding?)
Ivan: No I never try… I think I try for sure this winter!
SFH: You have been in the skateboard scene since you were 3 years old. Has the girl skate scene hit Italy yet?

How do you feel about the recent global girl skate evolution?
Ivan: Yes there was girls, not too many.

I know some girls here in Italy, but the girl scene doesn't grow like in other countries. There are girls at a high level that are very consistent. It's a pleasure to watch (their) skating.
Follow Ivan Federico on Instagram: