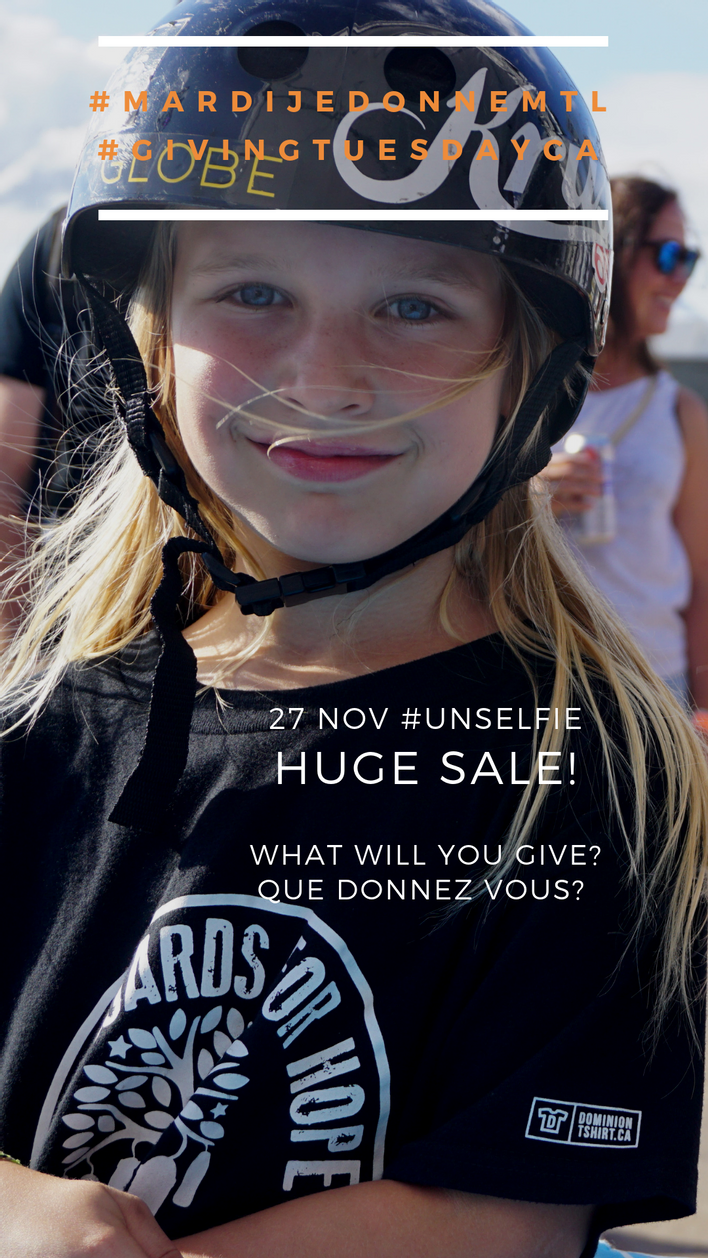 Now that Black Friday and Cyber Monday have passed, we celebrate
Giving Tuesday
— a global movement for giving and volunteering.
Take a moment to reflect on the meaning of the season of giving and consider making a donation to help spread the joy of skateboarding to underprivileged youth.
Not sure where to direct your gift? Click on the links below. https://givingtuesday.ca/partners/skateboards-for-hope
https://www.skateboardsforhope.com/
Do you want to support us by wearing our T-shirt? Shop online today!
https://skateboardsforhope.bigcartel.com/
Want to donate your used skateboard? You can drop it off at Le Taz Skatepark or make arrangements for pickup. Contact Betty at info@skateboardsforhope.com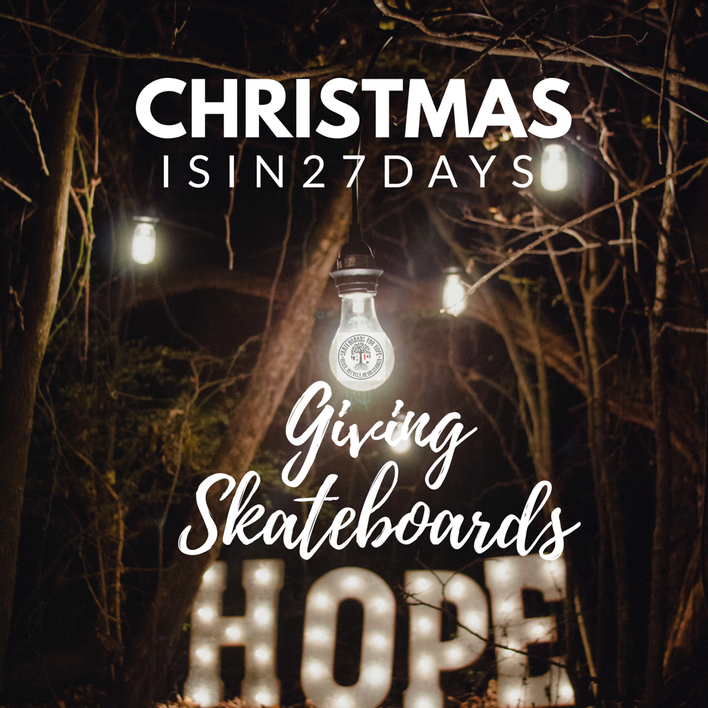 GIVING BACK
As a thank you for your support, everyone who donates from today to December 4th will be entered in a draw to win a Skateboards For Hope gift set worth $25.00. Winner will be announced on our Facebook and Instagram.
Follow and LIKE our Social Media. We like that!
https://m.facebook.com/SkateboardsForHope/
https://www.instagram.com/skateboardsforhope/?hl=en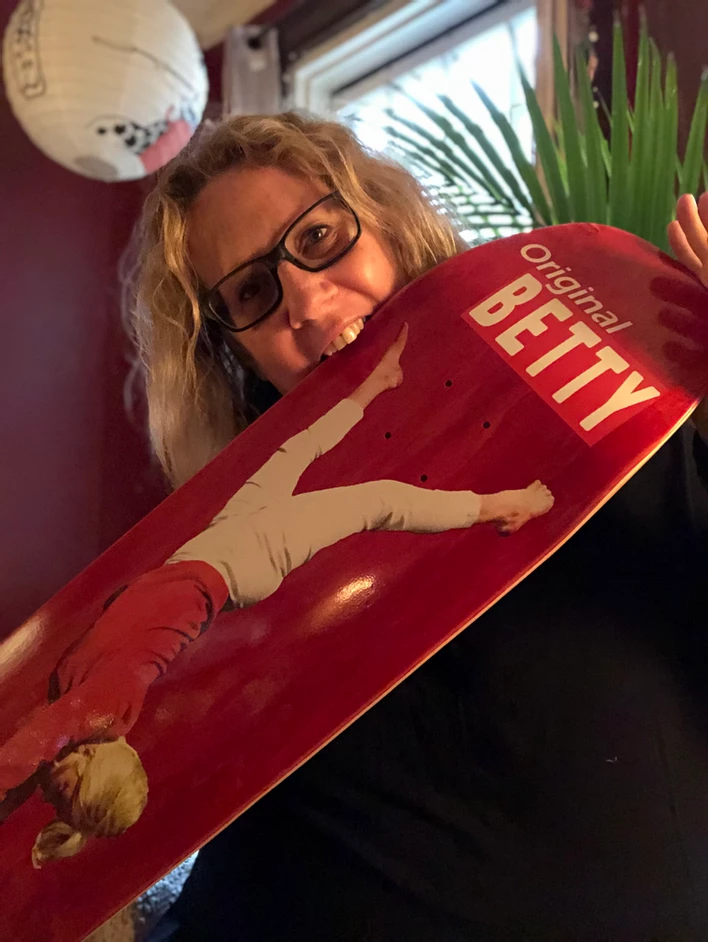 We are Skateboards for Hope,a Non Profit people-powered organization. Our aim is to give children the tools to break the cycle of poverty.
We recycle, reuse and revolutionize skateboards to youth fostering community, collaboration and trust, across the globe.
Our mission is to shred the taboos that surround the skateboarding culture and the social stigma it carries.
Together, as a family, Skateboards For Hope wants to provide youth with an oasis of trust and freedom, to inspire them to become strong leaders in their community.
Skateboards for Hope strives to promote the empowering message of: "be your own hero".