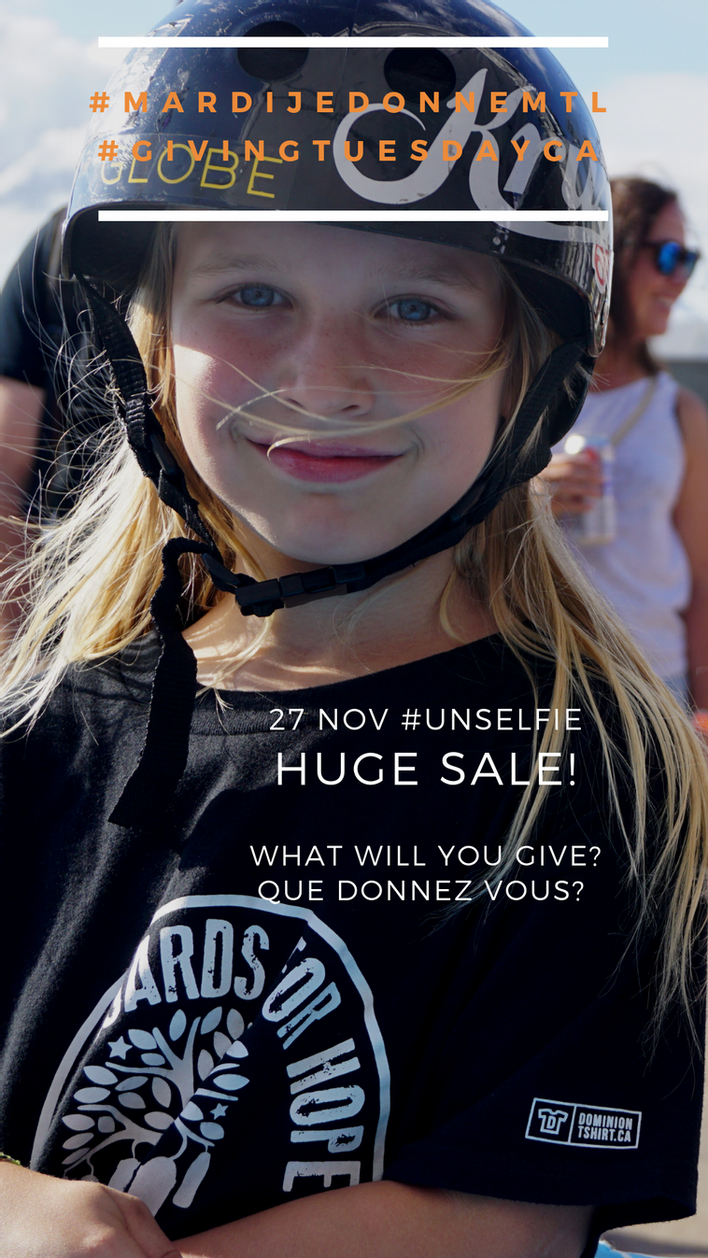 Want to volunteer?
Send us an email: info@skateboardsforhope.com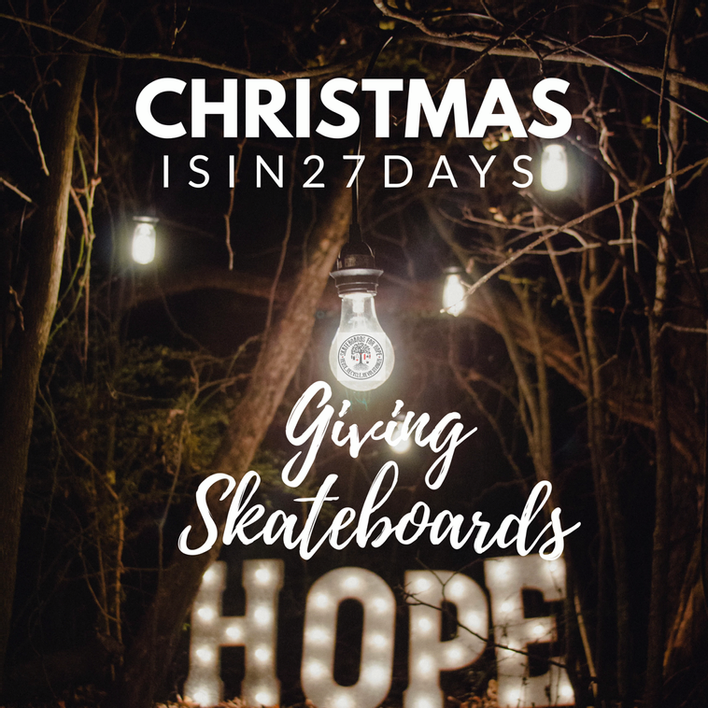 THANK
YOU FOR
GIVING
BACK
As a thank you for your support, everyone who donates from today to December 4th will be entered in a draw to win a Skateboards For Hope gift set worth $25.00
Winner will be announced on our Facebook and Instagram. Follow and LIKE our Social Media. We like that!
https://facebook.com/SkateboardsForHope
https://www.instagram.com/skateboardsforhope/
ABOUT US
We are Skateboards for Hope, a Non Profit, people-powered organization. Our aim is to give children the tools to break the cycle of poverty.
We recycle, reuse and revolutionize skateboards to youth fostering community, collaboration and trust, across the globe. Our mission is to shred the taboos that surround the skateboarding culture and the social stigma it carries. Together, as a community, Skateboards For Hope wants to provide youth with an oasis of trust and freedom, to inspire youth to become strong leaders in their community. Skateboards for Hope strives to promote the empowering message of: "be your own hero".