I remember the first time I visited JM Court. It was on a Monday and I realized too late that Le Taz was closed. A friend of mine told me to just take the 45 South from there, and find JM Court. Luckily I had enough data on my phone to locate the indoor skate park on the corner of Bordeaux and Marie-Anne. It was tucked away in a corner of the property of L'École Secondaire Jeanne-Mance partially hidden from the street with fences, some shrubs and a parking lot. If it wasn't for the huge white signs, I wouldn't have been able to spot it right away.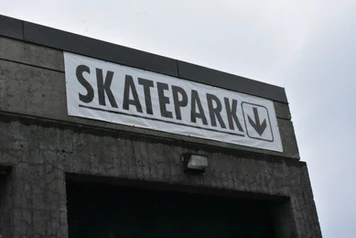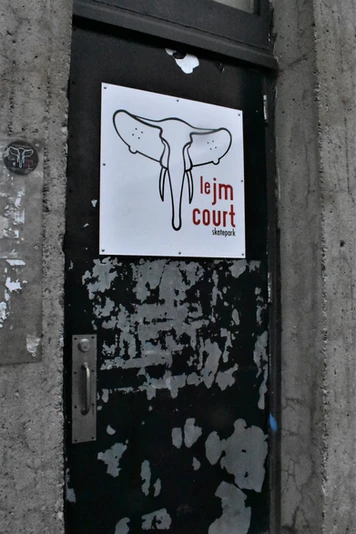 I remember feeling a bit exposed being the only girl to walk through that metal door that day with my skateboard tucked under my arm, but I was met by a friendly worker who was managing that afternoon. I felt a sense of relief when I ran into a fellow skater by the name of Jean-Yves whom I had already met at a session at Le Taz. He reassured me that things will start to quiet down and that I will have a chance to skate. I was later joined by a few friends and the feeling of exposure and shyness started to fade.
April 1st, 2017 was the start of a series of All-Girl skate sessions made possible by the collaborative efforts of Geneviève Dubois, the coordinator of CADOS Événement Jeunesse (Instagram @cados.evenement.jeunesse), Jean-Yves Ginchereau from JM Court (that same awesome guy from earlier), Sonia Duschesneau from Le Centre Beau Voyage, and Annie Guglia. There were also two other sessions that took place on April 15th and May 13th. In preparation for the huge outdoor event organized by youth for the youth that was known as CADOS Événement Jeunesse, Geneviève hoped to encourage more girls to participate in the skateboarding domain. It was on May 26th, I proudly donned my Vagabonnes t-shirt and attended the outdoor CADOS event with a few other girls from our crew, Les Vagabonnes, to help support and encourage the girls who participated. It was a delight to see a couple of familiar faces from the sessions prior to the major event.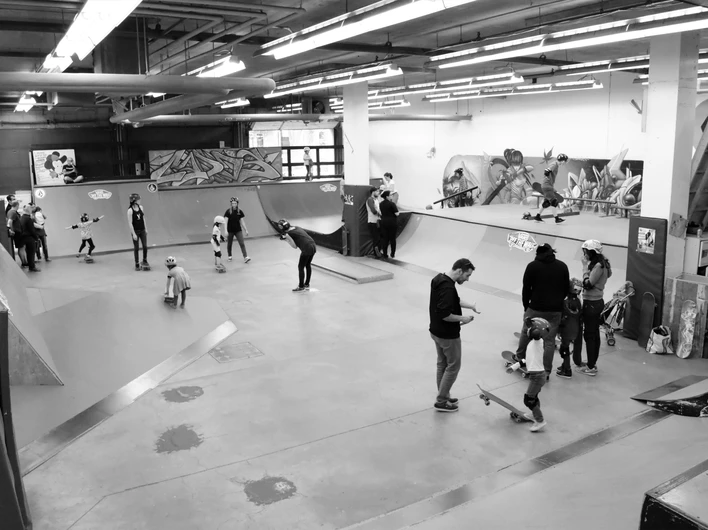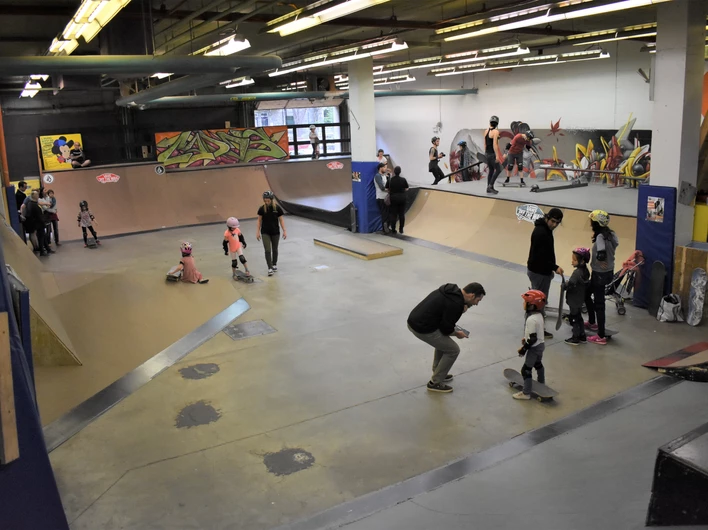 Hold up! Let me take you back to April 1st, the day when some new skate stories started to take shape. Girls of various ages and backgrounds came to skate with us – some for the first time and others who had been skating for a while. Every person there brought a positive and a non-judgemental attitude, which provided just the right conditions for a beginner to start learning one of the most important things in life – skateboarding. Just kidding! I really meant confidence.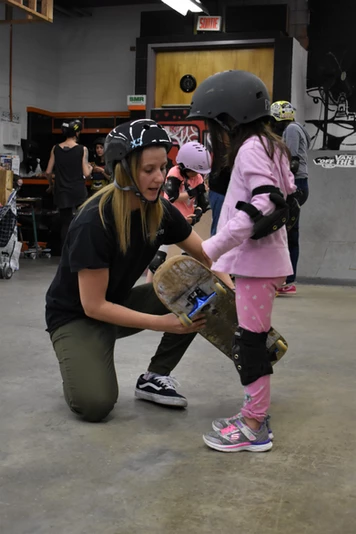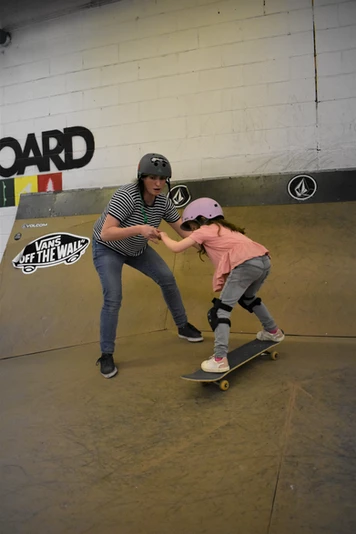 I felt humbled to be alongside my peers offering my hands to another girl (when I wasn't taking photos) and helping her find her balance on a skateboard for the first time. It didn't take long for her to start rolling on her own. Eventually, every baby bird learned to fly.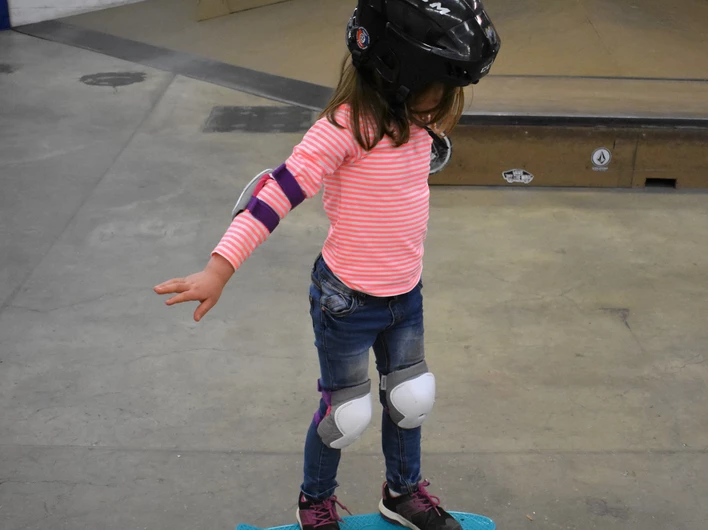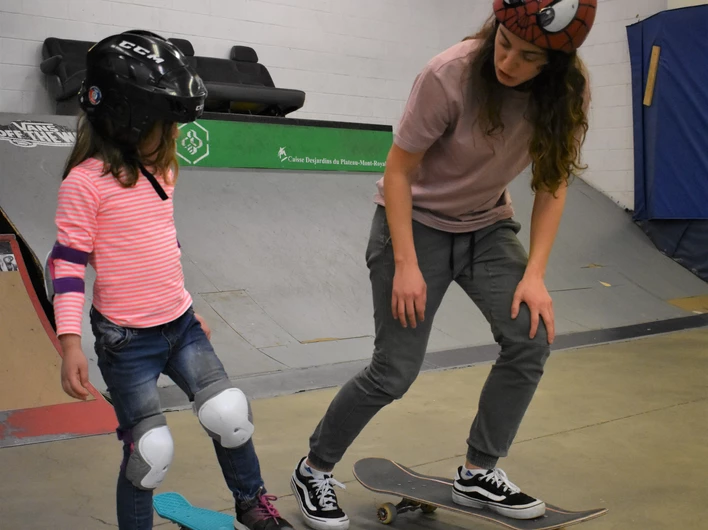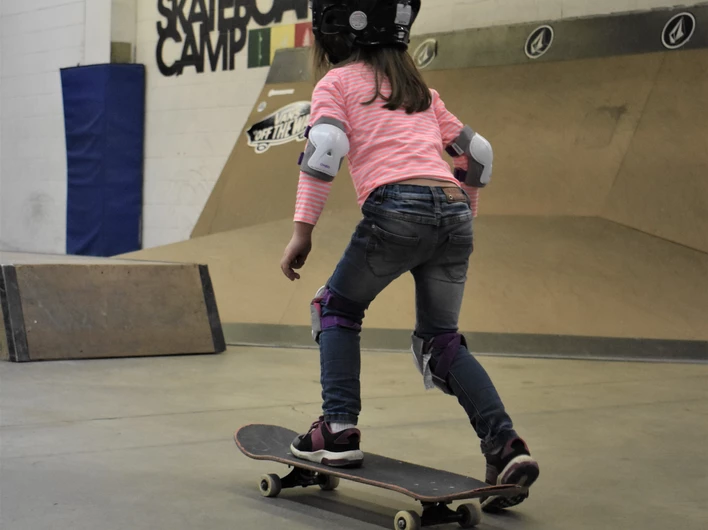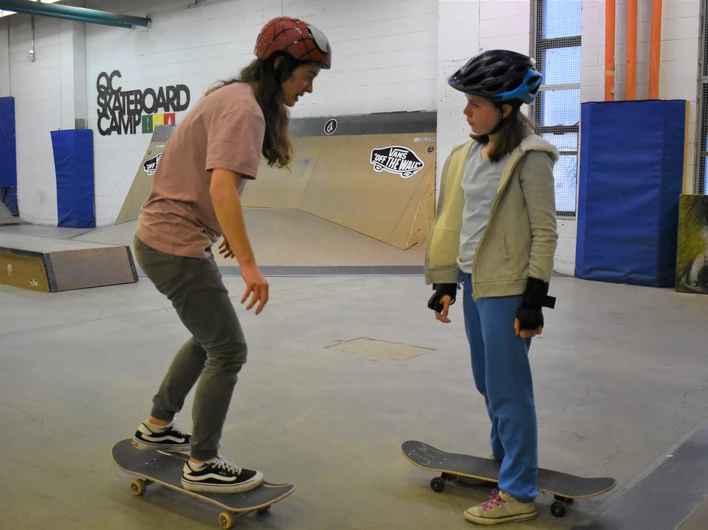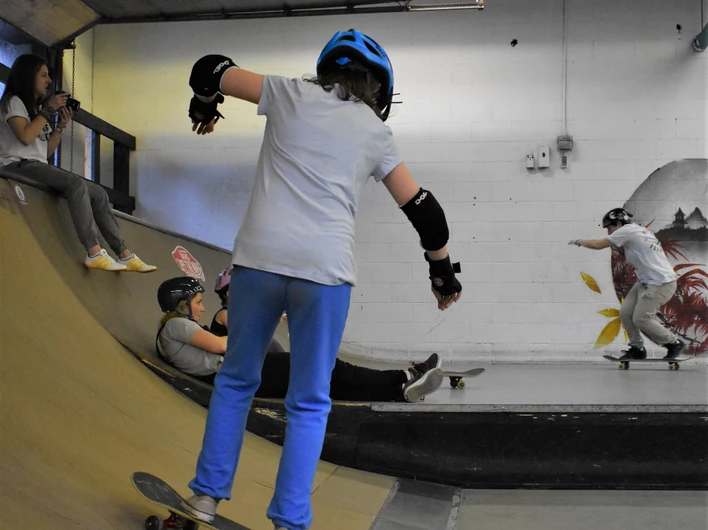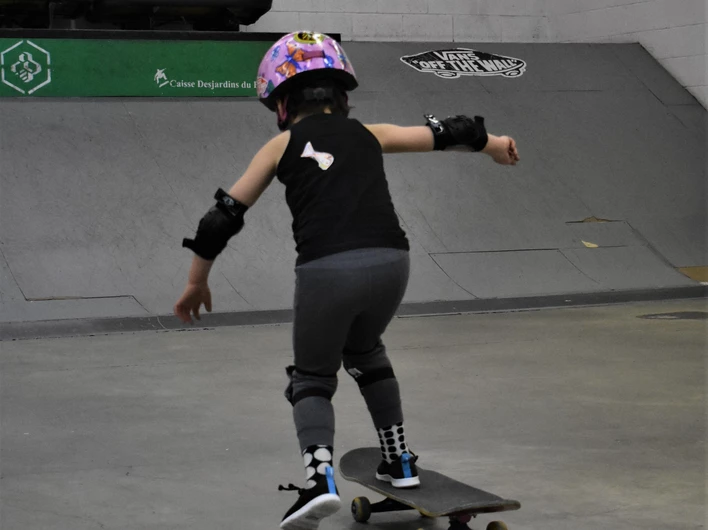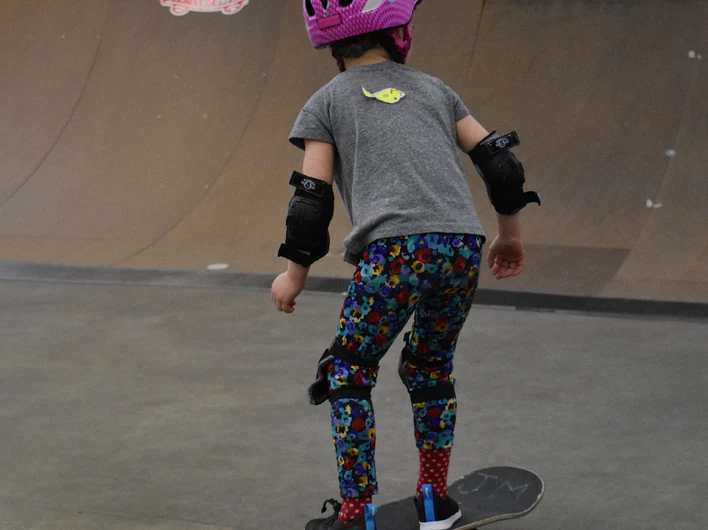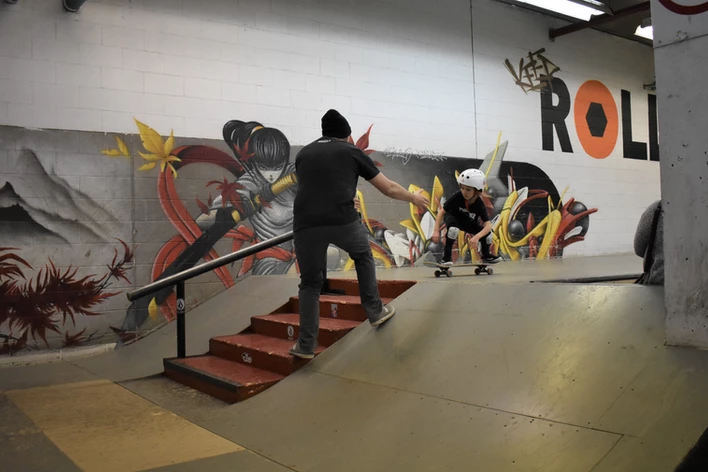 Sometimes it took some constructive criticism, words of encouragement, and example to show the young girls that they too had hidden potential. With hard work, determination and commitment, they too could soar like the women who were once like them.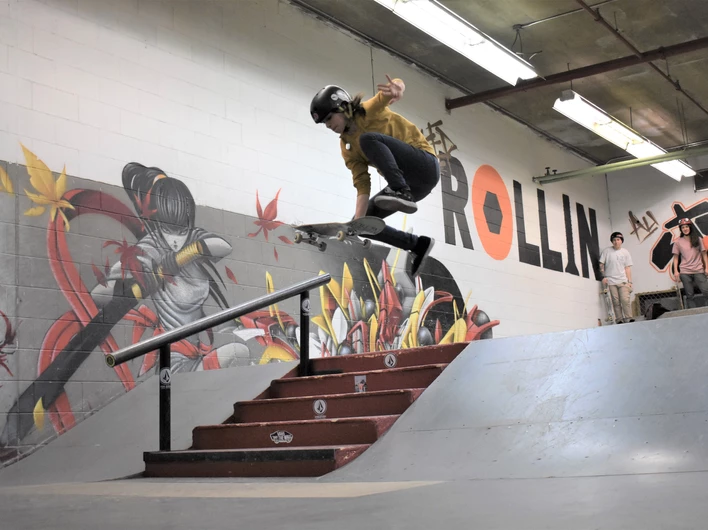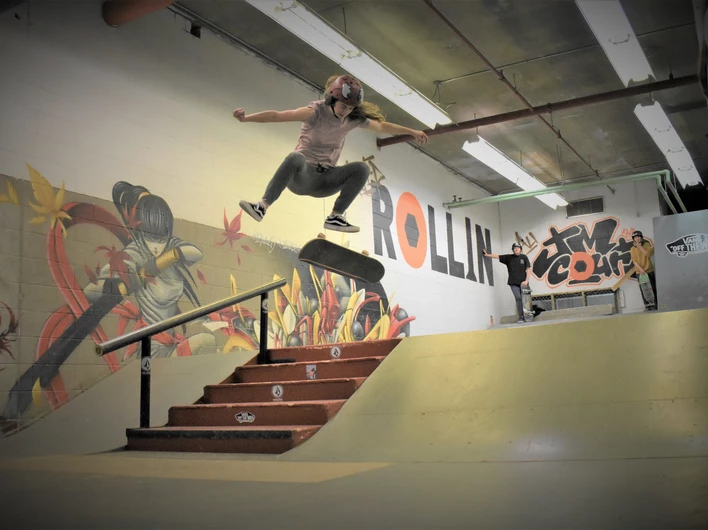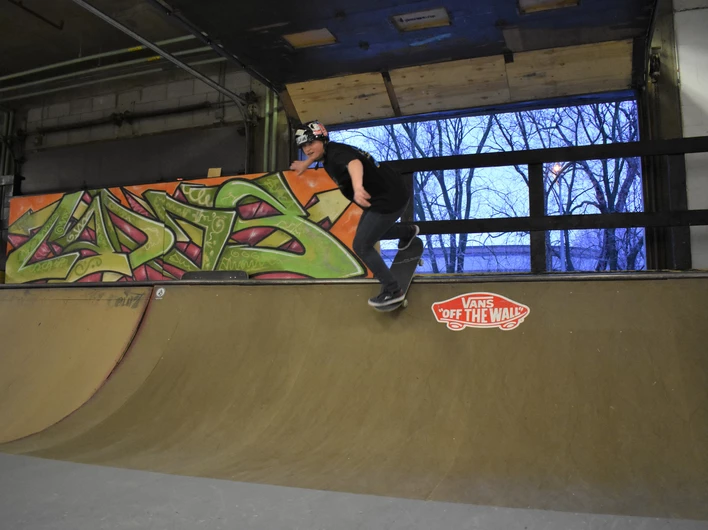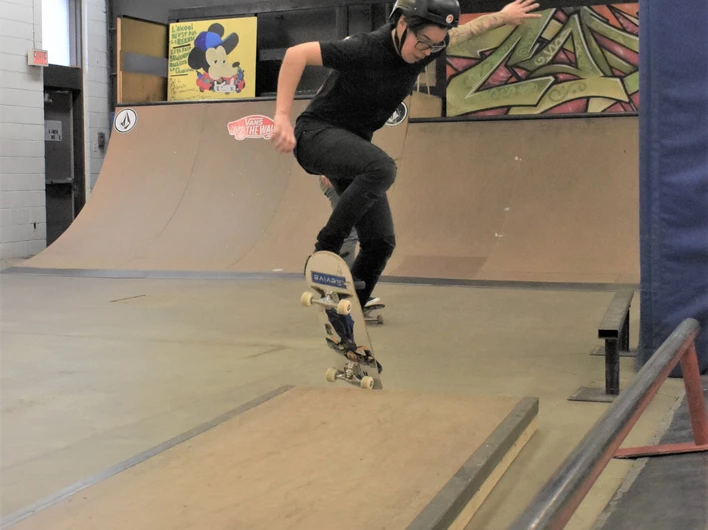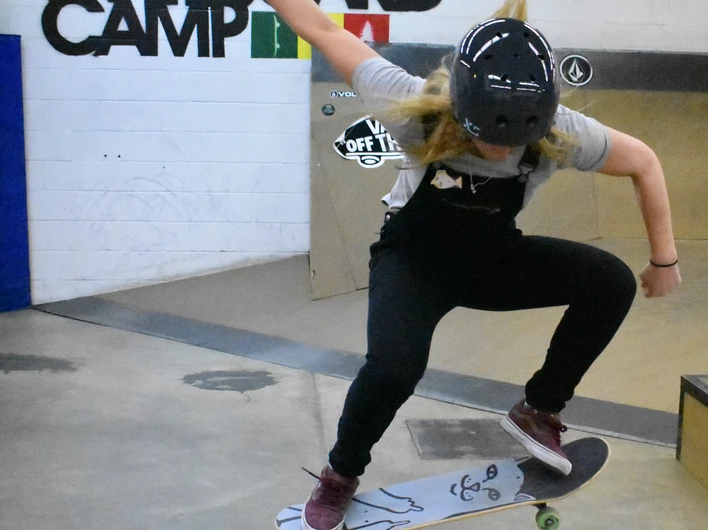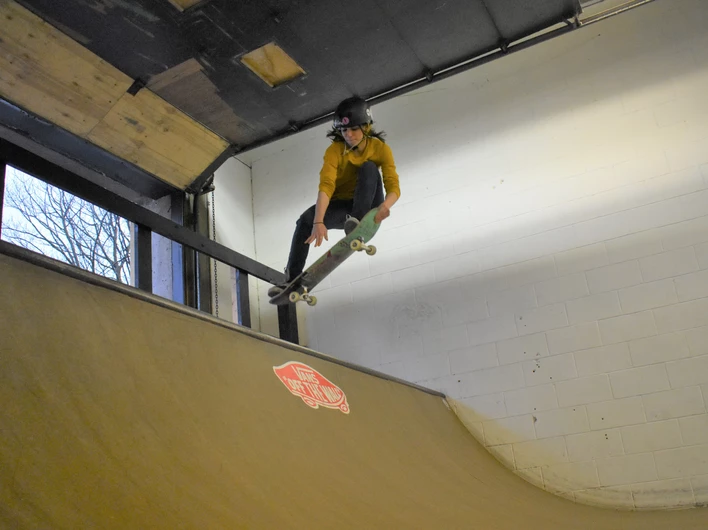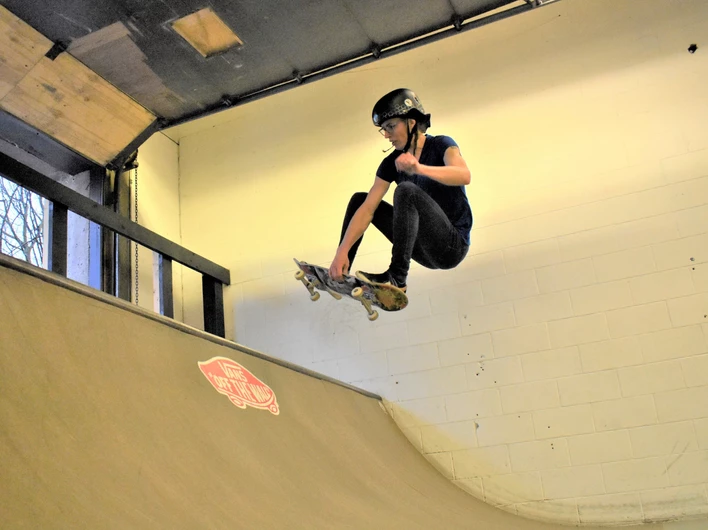 It took patience and time to develop your skills as a skater. They said the bulk of skateboarding was learning to conquer the mind. Some things could be difficult to tackle alone. We all had our limitations, and skateboarding helped us challenge those limits. There may be times in a person's life where they might need someone to kick them in the butt to spur them into taking action. A lot of the time we would hesitate, we would bail, or we would just flat out avoid things – even with skateboarding tricks! What you could gain from an awesome skate community would be what you pay into it. If you couldn't find that supportive homie, then you could become that supportive homie.
In a response to my e-mail long after all the events had ended with success, Annie Guglia said, "My goal with that [was] as simple as to have as many girls as possible on skateboards. A lot of girls [wanted] to start skating, but they [were] too afraid to go to a skate park by themselves, or even with friends that already skate. They just [didn't] wanna fall and look ridiculous. So I started organizing free skateboard initiation for girls, and it [was] working out really well!" Her initiative helped inspire others to join in the movement to lead girls from out of the shadows and help them pursue their hidden passion for skateboarding.
I laughed to myself when she mentioned the first time we met, which was also the first time I started skating.
"[You were] a really good example of why I started organizing girls skate events! I [remembered] the first All Gurlz Sk8 D8, you came and were really shy. You sat super far from the park and I had to go get you and then you started skating and made friends, and look at you now! You just loved skateboarding, and I think [that was] what [pushed] me to organize more stuff like that."
It was true, I fell in love with skateboarding. Some of my best memories had skateboards and people involved. We did make some good memories and learned new things during those evenings together at JM Court.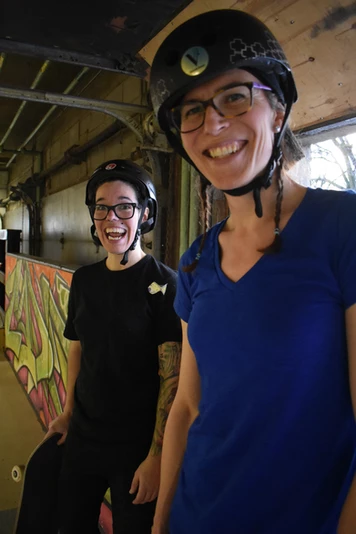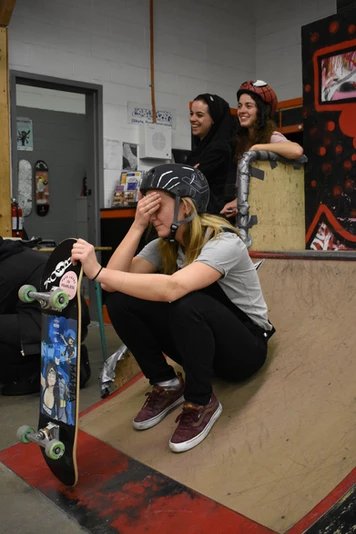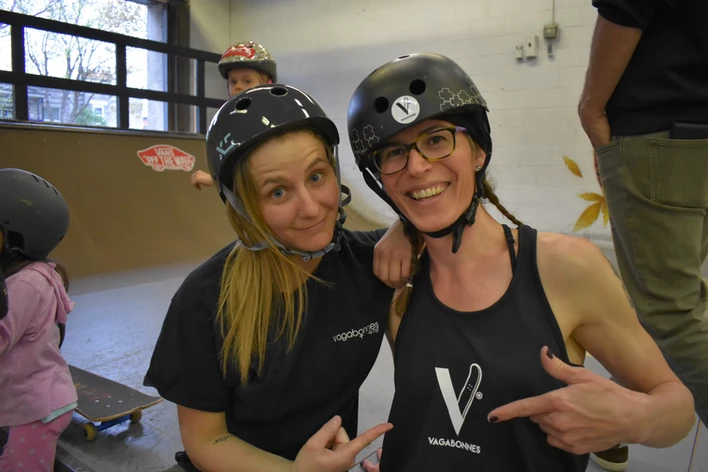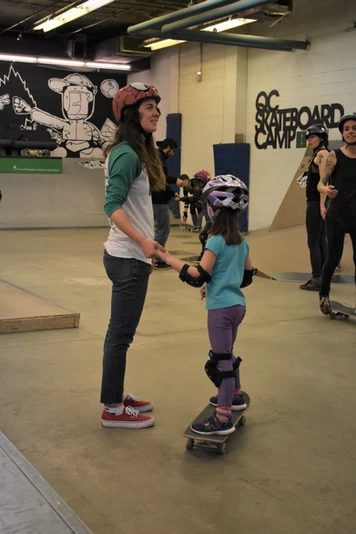 It took an experience like the All Gurlz Sk8 D8 that happened last summer to inspire me to join Les Vagabonnes and to start welcoming other girls into our crew. I was hoping through example that the other new comers would start reaching out to other female skaters they came across in their skate lives. It was how I started to believe in the importance of community, and how I signed on with Skateboards For Hope. I didn't want to limit myself to just one demographic. I want to connect and encourage as many people as possible in hopes that they too can find what they need to grow personally through skateboarding. After all, skateboarding existed for everyone if they wanted to try it and no girl (or anyone) should ever get left behind.