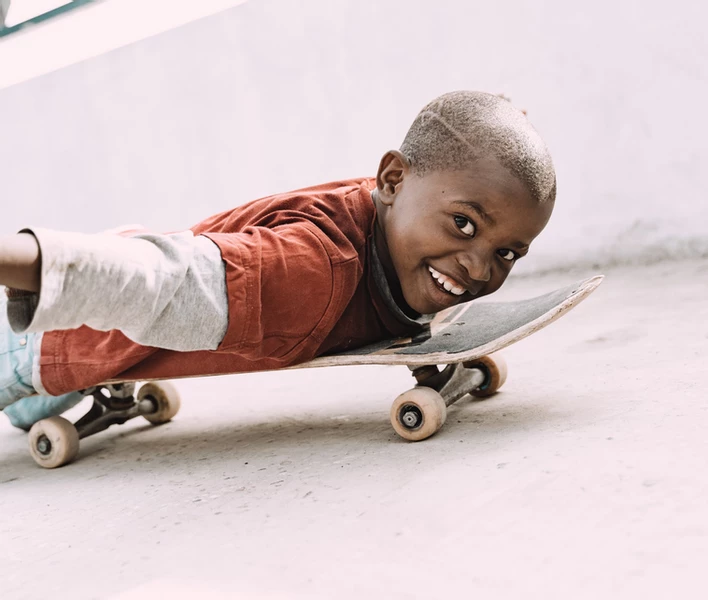 The first skatepark built in Angola was in July 2019 in a city called Luanda. Since then, it has attracted over 200 new skateboarders who are quickly learning tricks and will hold their 1st official African Skateboarding Competition taking place February 14-16, 2020.
Skateboards For Hope's Founder, Betty Esperanza played an important part by donating recycled skateboards and provided support to Angola Skateboarding Union's President, Jesse Mendes.
For this year's International Development Week theme (February 2-8) is "Go for the Goals"; referring to the United Nations' 2030 Agenda for Sustainable Development, this theme illustrates the idea of moving forward in a collaborative and positive way toward a better world. More info: canada.ca/idw
We are happy to feature the interview about how Luanda Skatepark was born and what impact it has on its community. No doubt that it will peak your interest on how to build a skatepark and discover the impact on how children thrive skateboarding. #goforthegoals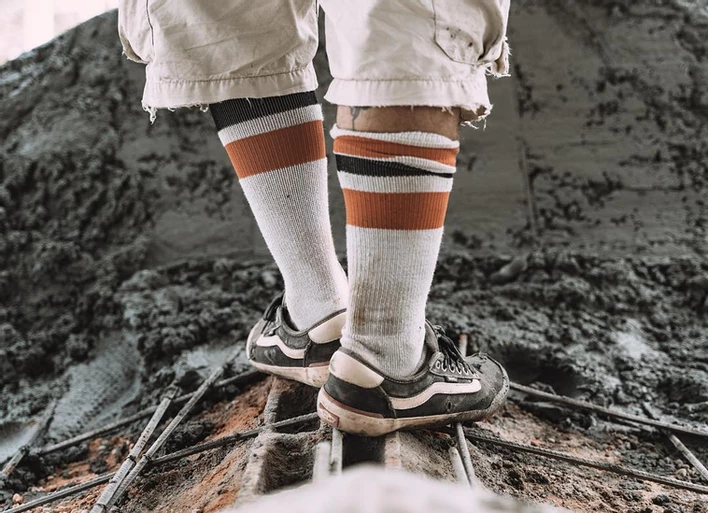 Betty: Tell us a bit about ANGOLA SKATEBOARDING UNION and what you do.
Jesse: Angola Skateboarding Union (ASU) started in late December 2015 after I came back to stay in Angola full-time. I noticed that Angola already had skaters although the scene was scarce. Skaters in the country needed support and a platform to provide recognition in the country so that the sport could grow. This would then improve skateboarding in Angola and that was how ASU was born.
My job is and will always be to help promote and support skateboarding in Angola so that the sport can grow throughout the whole country and even reach global status. Skaters needed a voice and nobody was speaking for them so I made sure ASU speak on the skater's behalf. It started off as a one-man show but now its the Official Skateboarding Association of Angola.
Betty: Where are you located? Where do you do work? How big is your team?
Jesse: Currently Angola Skateboarding Union (ASU) is located at the Luanda Skatepark we are building an office there were we do all our work and the ASU team consists of 5 members.
Betty: Are you the primary organizer of ASU campaign?
Jesse: Yes, I am the Founder and creator of the Association Angola Skateboarding Union and also the Developer of the Luanda Skatepark. It was my idea and dream to build a skatepark in Angola. After lots of promises from local governmental officials and also a couple of people who tried to make it happen, it all fell short. I made it my mission to make it happen for skateboarding in Angola. It was my long term goal.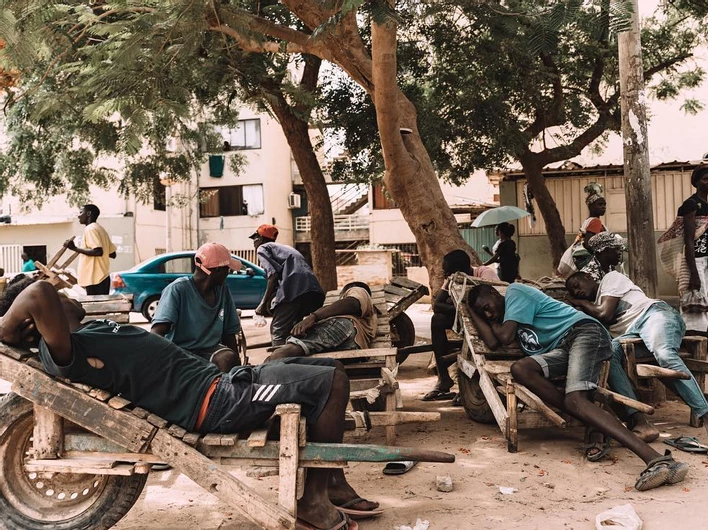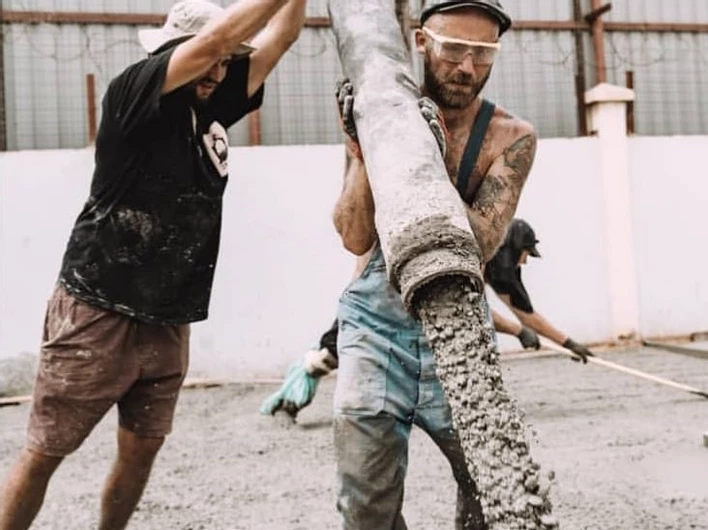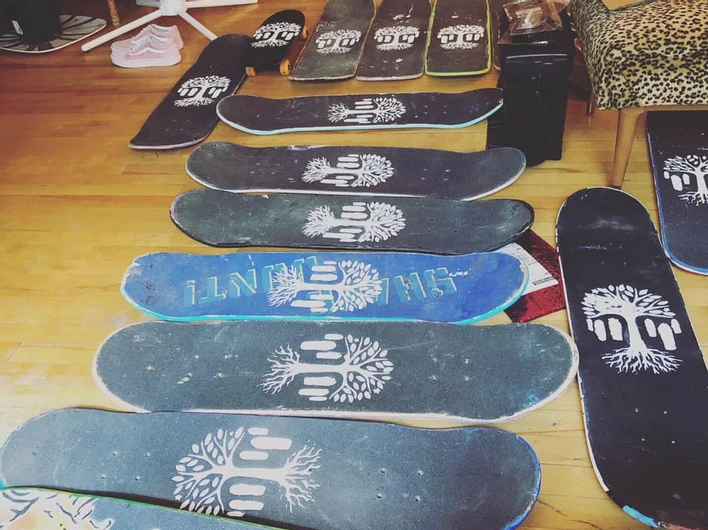 Betty: What inspired your team at ANGOLA SKATEBOARDING UNION to get involved with CONCRETE JUNGLE FOUNDATION ? How did you get involved with Skateboards For Hope?
Jesse: For starters, I personally didn't know of Concrete Jungle Foundation or Skateboards For Hope when I started with Luanda Skatepark project. Only after I reached out to Newlines Skateparks , was it designed. I was then introduced to CJF who then was going to help with construction and fundraising of the Luanda Skatepark project. As for Skateboards For Hope I only knew about the organization after we received the donated skateboards. We got inspired when we saw their previous project in Peru and really got excited to work with them.
Betty: Please explain to us what ANGOLA SKATEBOARDING UNION did to get the international skateboarding community involved. Would you have done anything differently?
Jesse: What ASU did was first start off with promoting local skateboarding. We did this by hosting mini skateboarding events to give the local scene a boost. You need to know people were skateboarding in Angola before ASU was created. There was no skatepark or infrastructure to give it the push it needed to grow.
Secondly, we created a Facebook page where we would show the world what we were doing In Angola. This helped us reach out to a lot of people including Tony Hawk Foundation and other International skateboarding communities.
Another factor that help me out was the fact that I grew up in South Africa. It's one of Africa's skateboarding success stories. It is considered an influencer and gets the most support by international skate brands operating in South Africa. So, it was easy for me to reach out to skate organizations like Skateistan for support or to share what ASU was doing in Angola because they already have a solid skate platform.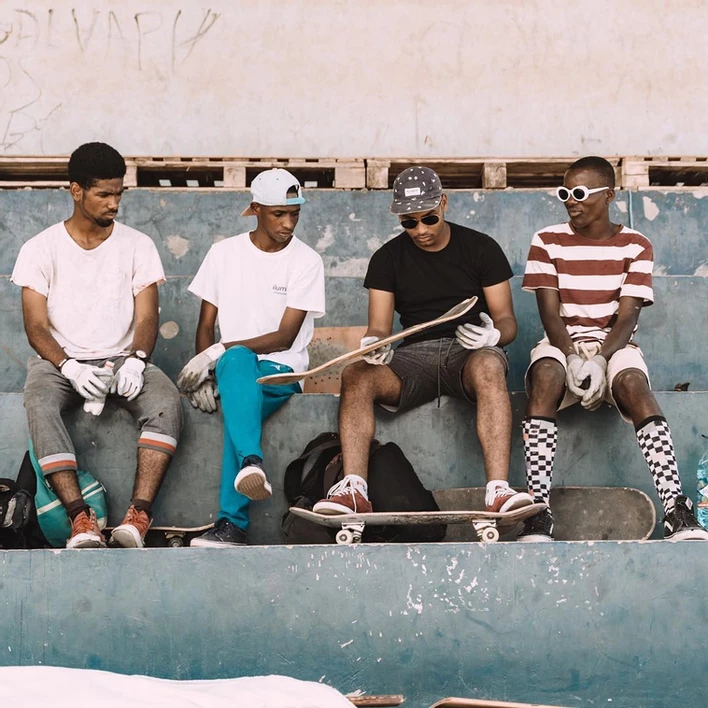 Jesse: *If I had to do anything differently it would be reach out to other skateboarding organizations and people *
Betty: Have you had any challenges when launching your campaign to get it off the ground, or scaling it?
Jesse: Yes! This was a big challenge. Firstly, trying to keep myself motivated despite the negativity because you're trying to do something that has never been done before. I had to find ways to stay motived by skateboarding and hosting small competitions.
Secondly, I had to persuade locals and government officials that a sport like skateboarding was beneficial and could actually help local youth stay away from criminal activities. Skateboarding has always been seen as CHILD'S PLAY or an activity and nothing else. It was a challenge to convince authorities and the community leaders that there's more to this then just riding a skateboard. The important thing was to give them the formula to develop education for the children and this helped us get a skatepark. The skatepark has become a safe space for all using the facility to stay productive either learning a new trick or just hanging out with friends.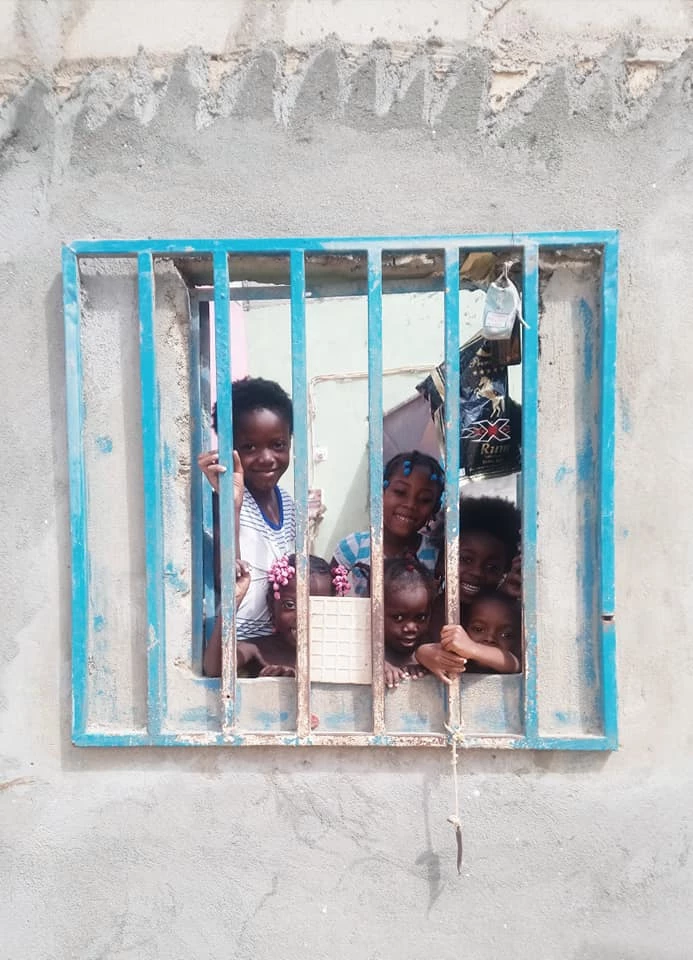 Betty: What's the potential impact of your skateboarding campaign (i.e. how much money was raised, how many lives were impacted, etc.)?
Jesse:
Honestly speaking what I know is that our goal of $35,000 was reached by our online fundraiser to build a skatepark.
However a huge number of local children's lives have changed for the better ever since they put their foot on a skateboard at the Luanda Skatepark. There are about 25 children using the facility daily and it's growing.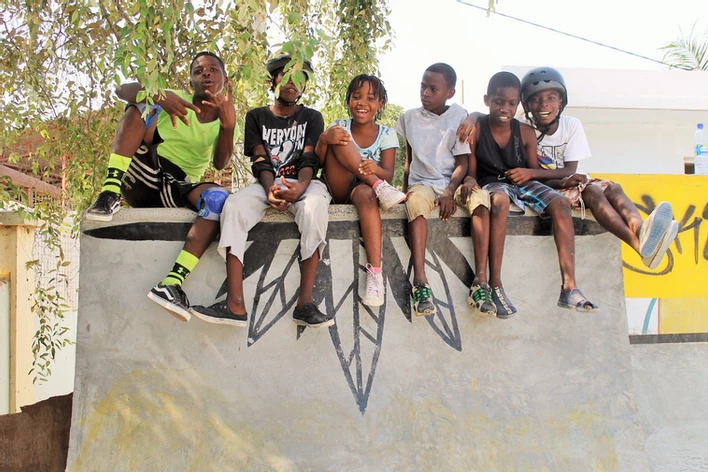 Betty: Do you have plans to get involved with Skateboards For Hope, Concrete Jungle or another charity again this year?
Jesse: At this moment I have nothing planned with CJF this year. I wouldn't mind developing a skateboarding project with Skateboards for Hope. Besides that, ASU does have a pending skateboard project with a skate company in the U.S.A.
Betty: Will you be running the same campaign, or will you be doing something different?
Jesse: At the moment I'm not developing any skatepark project just yet. I do have several goals for 2020.
Betty: Do you have any 2020 goals you could share?
Jesse: Goal 1 Hosting an African Skateboarding event which I developed called Skateboarding Across Developing African Countries Championship (SADAC) SADAC CHAMPIONSHIP is an African multinational skate event that brings skaters of different African countries to share their experiences and challenge each other through skateboarding while building youth unity within African nations.
SADAC CHAMPIONSHIP is a weekend event that offers African skaters the opportunity to explore Africa while doing what they love; skateboarding. The event will take place on February 14 , 15 and 16 of 2020 at the Luanda Skatepark.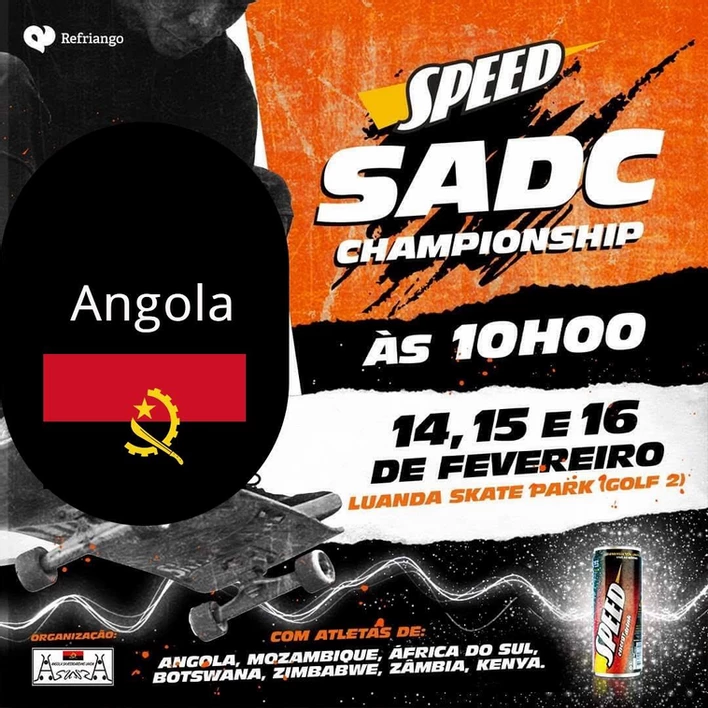 – Goal 2
I am currently building the ASU Head Quarters at the Luanda Skatepark. It will serve as a meeting place for all ASU members and we are building a mini skate shop. We are also developing an after school program with English literacy lessons in the ASU programs.
– Goal 3 Provide easy access to ASU skateboards to be sold at local retail stores.
-Goal 4 Travel to the USA or Canada to attend important skateboarding events like Tampa Pro or Vans Park Series or World Cup Skateboarding. I would like the opportunity to share my stories on how skateboarding in Africa changed my life. Or even attend your upcoming event Saint Patrick Parade X Skateboards For Hope in March. I would love to take part. I heard you snowskate during the winter too.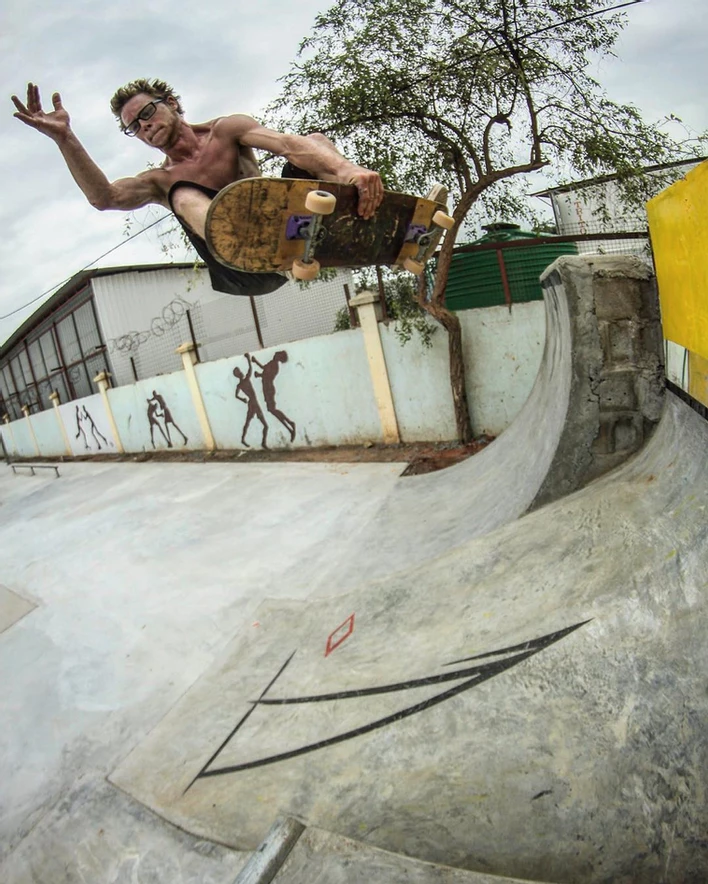 Betty: Tell us a little bit about yourself and where you come from.
Jesse: Wow! This is a very good question. Okay who is Jesse Mendes? I'm a 23 years old Angolan man who was born in Luanda in 1996 then moved to South Africa because of the war. I lived in Johannesburg for about 20 years. South Africa is the country that made me who I am today and it's also the same place I started skateboarding.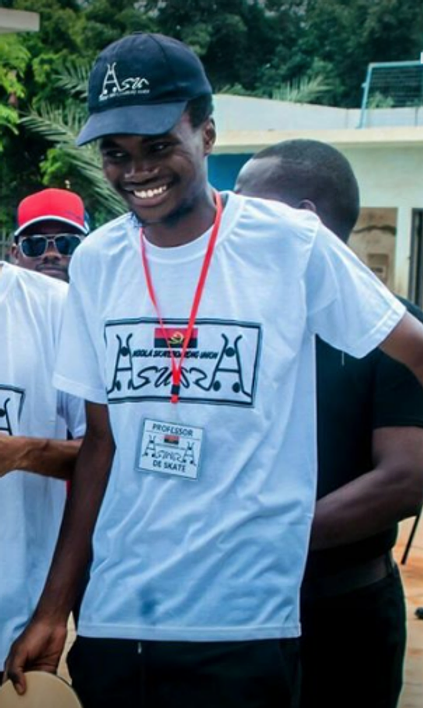 Betty: What do you do? How did you get started doing what you do? Was there a specific event that awoke your desire to help others?
Jesse: Currently, I'm the president of Angola Skateboarding Union and my job is to improve skateboarding in my country as much I can. I feel that throughout my life I've always been a fun helpful person and enjoy seeing people happy. This mentality fuelled with hard work, dedication and sticking to the plan resulted in the success of building the first skatepark in Angola.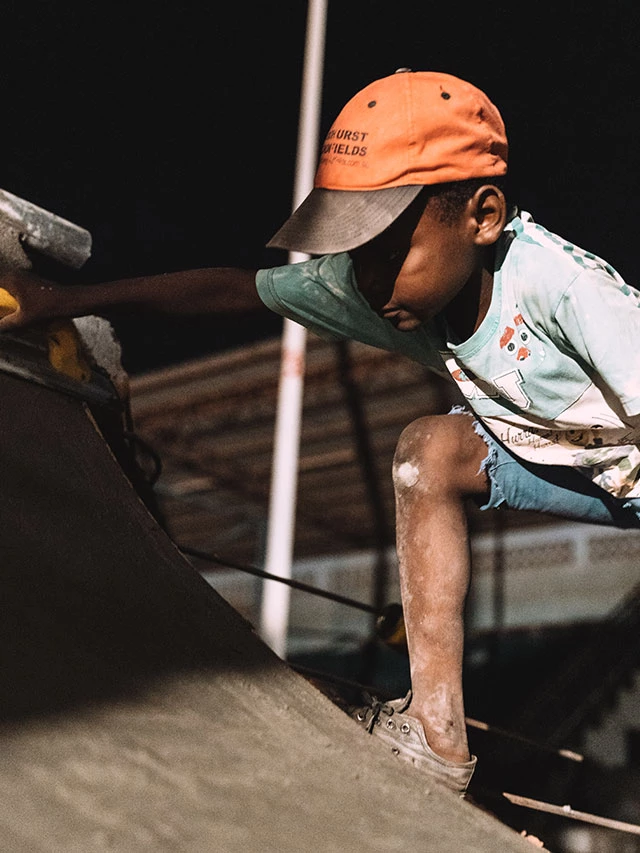 Betty: What does this job mean to you?
Jesse: It means the world to me. After Angola's economic crash in 2012, my schooling stopped due to lack of finances. I had to leave school at that point in my life I really had nothing but skateboarding to inspire me. My family decided I should move back to Angola because the expenses were becoming too high for me to stay in South Africa. So after 20 years in South Africa, I returned to Angola with my skateboard. During that time I became depressed and felt worthless because I had no qualifications that would even enable me to get employed. That was when I decided to take a stand for myself either feel depressed about my life or actually do something that would make me a better person. So, I felt I needed to do what I could to help those who might benefit with what I set out to do because it's something that would not only help me but also those who would take part in it. What I have proven is that you can actually have a dream regardless where you come from and achieve your goals if you put your mind to it. I put my faith and trust in God and went for it.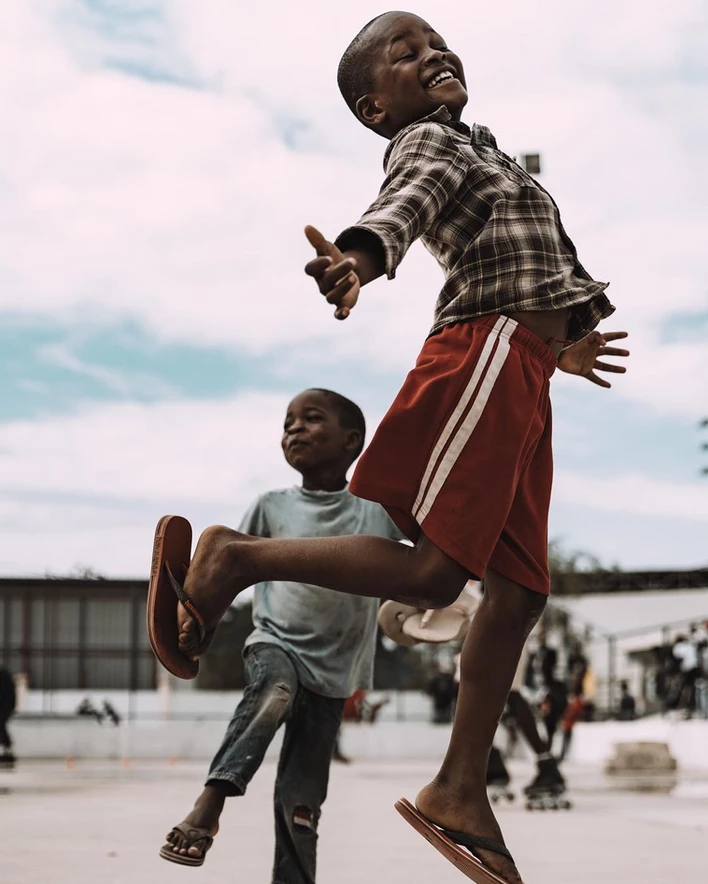 Betty: Where do you see yourself in a couple years from now? How do you think everything you've built will have evolved as well? Is there an end-goal for you?
Jesse: At this moment where ever God takes me I am ready to go because it's him who gives direction to where my path should go. I do see myself in a place or on a platform which will enable more educational development through skateboarding. I see ASU representatives not just in Angola but in other parts of the world doing work on our behalf. For me personally there's no end goal, it's do the most you can while you can because there's only one life and you can live it the best possible while you are trying to reach your goals.
Betty: Have you always been able to leverage your personal strengths to attain success independent of others, or have there been people in your life or communities to help guide you along the way?
Jesse: It's been a mixture of all. Firstly. I had to do a self analysis to evaluate my strengths and weaknesses to improve myself. Thirdly, once that was fixed I then started with the idea of developing skateboarding in Angola giving skaters a platform and a voice. I am supported by my Father, Mr Alec Beck and Chris Ray and my God. They always guide me to make strategic moves that help not just me but skateboarding in Angola move forward. There's more people that I would mention but the list is endless.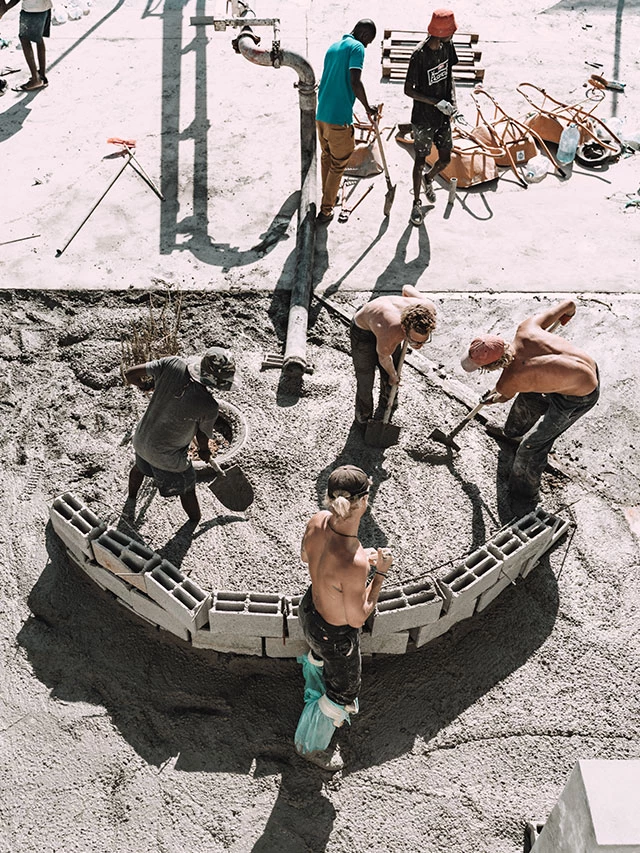 Betty: Is there something you are very proud of that you would like to share with us?
Jesse: There's quite a few like building a skatepark in Angola. The endless nights I spent drafting proposals and doing my local research. Luanda Skatepark was actually supposed to look very different than it is now and was almost named STEEZ Union Skatepark.
– But the top of my list would be creating Angola Skateboarding Union – ASU I put my all in ASU, everything friendship , love , time, sweat, tears and drive into making a simple logo come to life. When I launched my first ever skateboard deck, the ASU dream Model Skateboard Deck Series 1, I really felt dreams do come true. Someone one day can look at what I have created and actually see it as proof that if you work hard enough anything can be possible.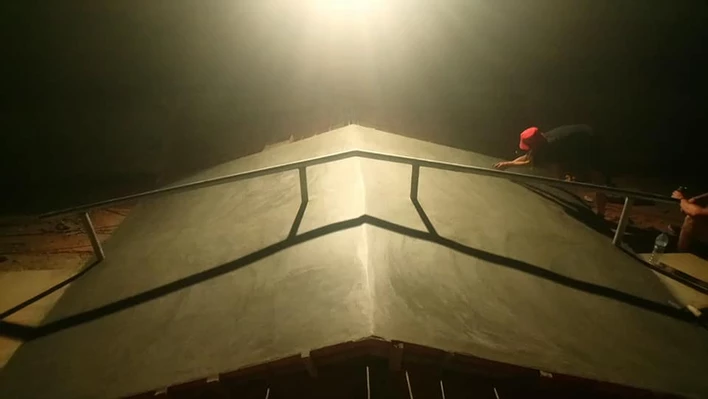 Betty: Do you have any advice for charities thinking about launching a skatepark campaign?
Jesse: Be ready to work very, very hard. Staying motivated as a group is crucial. Everyone working or volunteering at the charity should know the mission. It's important to remember that you are a team and must respect each other to achieve your goal. Another thing to do is network. Make sure you build good relations not just with the locals but also internationally because it doesn't only take one person to make that project happen. It's a chain of people who are involved and support your project.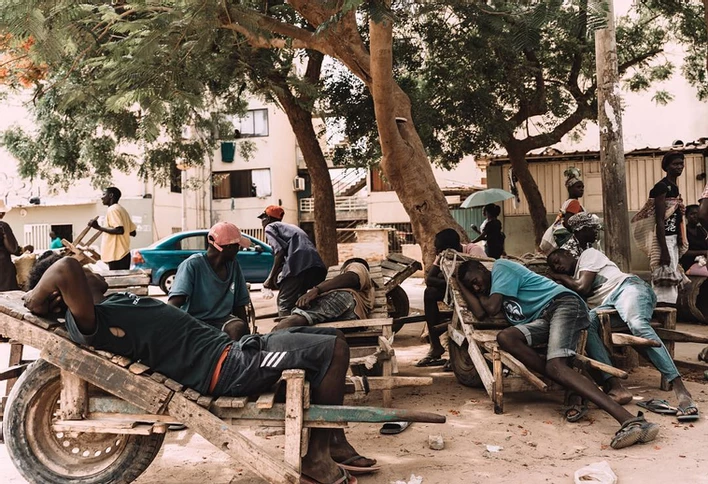 Betty: Anything else you would like to share?
Jesse: Thank you too much Skateboards For Hope for the opportunity you have given not just me but also to the ASU and the skate scene of Angola. I am really trying to grow it and change it for the better for our future skaters. This type of media provides a platform to talk about what I do and how we came to exist. I hope this article gives hope to someone who is also trying to make a difference with skateboarding.
Thank You so much! I really do appreciate it. We won't stop now. We are planning more great projects in the future to develop skateboarding in Angola for all our heel and kick flippers!! Come visit us in Luanda. WE CAN'T WAIT TO MEET YOU!!
If you know someone or a Non-Profit Organization that deserves to be featured on our blog and it is related to skateboarding, please write to us at hello@skateboardsforhope.com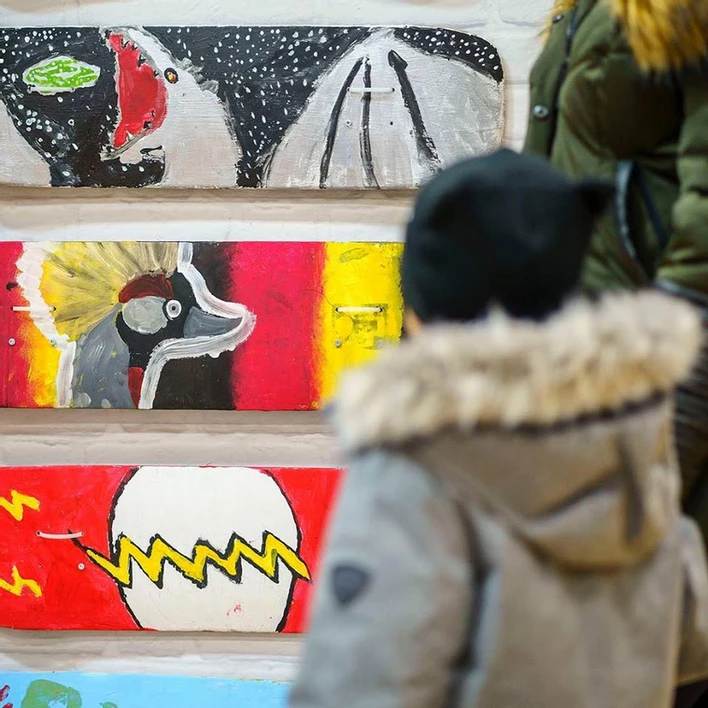 DONATE YOUR USED SKATEBOARDS, HELMETS, PROTECTION PADS AND FUNDS TO SUPPORT OUR MISSION TO EMPOWER YOUTH TO BREAK THE CYCLE OF POVERTY.